increased fuel economy!
---
---
SOLD...
LOOKING FOR A 6.7L OR 6.4L CC SB MUST BE CLEAN!!!
Compression Ignition Addict
i dont get what that even is?
---
Boilermakers Local 374
08 Harley F350
spartan 310
S&B intake
4 in straightpipe to 6 inch dual wall mbrp tip
Rize 8" 4 link, Rize rear springs. Rize steering stabilizer
Fox 2.0 rezzi even on the steering stabalizer
supercrew sounds sub box with 2 10"
DDM 6K HID hi low/and fogs
20x12 weld 854 Dakar wheels
36x15.50x20 mickey thompsons
Rhino Lined
Compression Ignition Addict
its a hho system, its pretty controversial on the power strokes. but basically it breaks water into hydrogen and then puts into your trucks intake in turn producing great mpg( in theory)
---
Peter
2008 F-250 XLT FX4 SuperCab ShortBed
H&S Mini Maxx, DPF/DOC Delete, AFE Intake, Airdog, Terra Grappler
556 HP 1059 TQ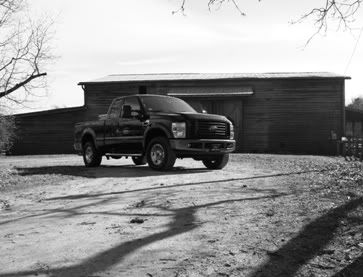 Farm Truck
2006 F-250 SD SC LB FX4, B&W turnover ball, Durabak liner, Cobra CB, cat delete
Compression Ignition Addict
yeah in theory lol ... id love to see one of these working first hand but until then i wont be 100% on it ... from the research that i have done on the subject its pretty impractical because you need a lot of energy to produce enough hydrogen to really see a difference in mpgs but if someone does it and documents it well enough to the point that it doesnt seem shady id definitely give it a look and maybe throw one on an older truck just for kicks ... and the guy going to the back and saying u cant smell diesel in the exhaust is impractical because the hydrogen is used in conjunction w/ the diesel not completely replaced by it but whatever to each his own if he wants to huff exhaust he can go for it lol
---
2000 Ford Excursion
7.3L Powerstroke Diesel~DP Tuner (Stock.Drive Thru.High Idle 1400.80 Economy.120 Race)~05 front end~DIY AFE Pro Dry S Intake~Viper Alarm/Remote Start~55w 8000k HID~Whelen Strobes~Pioneer AVH4100~Alpine Type X Component Speakers~2x12" Type X Subwoofers~Alpine PDX 1.1000 Amplifier~Custom Center Console