the new RV
---
picked up a sweet 26 footer for cheap today
---
kyle, 96 f250, S&B intake, 3 inch DP, 4 inch exhaust, 4 inch stacks w/ rain caps, many exterior mods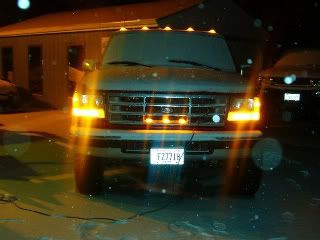 My 6OH Hates Me
Join Date: Sep 2007
Location: Nexus of the Universe
Posts: 24,834
Mentioned: 0 Post(s)
Tagged: 0 Thread(s)
Quoted: 13 Post(s)
Thanks: 8
Thanked 27 Times in 26 Posts
Feedback Score: 1 reviews
Mod Newbie
Join Date: Feb 2008
Location: Bloomington, IN.
Posts: 13,130
Mentioned: 0 Post(s)
Tagged: 0 Thread(s)
Quoted: 7 Post(s)
Thanks: 6
Thanked 141 Times in 133 Posts
Feedback Score: 2 reviews
The Lady Mod
Nice looking combo you got there! It looks longer than 26ft. Mine is 23ft and it doesn't look near that long. I am so ready to start using my camper. We were gonna do the de-winterizing today but rain moved in! Dangit! Hopefully tomorrow we will be able to get it ready!
---
Granny aka Terri
granny@powerstroke.org
04 F250 CC 6.0L PSD 2WD
A Few Ponies Under The Hood
Wrenches Turned by Trucks Unlimited (Thanks Scott!) and NPCCPARTSMAN
Injectors by Ryan Casserly of Full Force Diesel
Turbo by KC
Oil Cooler by BulletProof Diesel
SCT Custom Tuning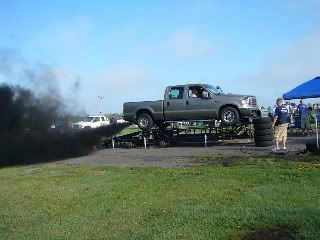 If it aint a CAT itsa DOG
Join Date: Apr 2007
Location: North Branch, MN
Posts: 4,553
Mentioned: 0 Post(s)
Tagged: 0 Thread(s)
Quoted: 0 Post(s)
Thanks: 0
Thanked 2 Times in 2 Posts
Feedback Score: 0 reviews
Nice camper! We have been working on ours all week getting it ready. I see your from WI. You should check out our local area chapter, 10,000 lakes chapter. Its MN,WI, and IA.
---
Diesel Dan
10,000 LAKES CHAPTER MEMBER
2003 F350 Crew cab long box, FX4, 6.0, torqshift, Lariat.