NTxPSA Christmas Party: John's House, Keller, December 6th 2PM
---
All,
After looking for a place to host this years Christmas party we were running out of options. However, John(Scarlet_Nape) has decided to host this years party for the Club!
The Club will provide the Meat and a few jugs of tea, but the rest is up to everyone else!
This will be a Pot-Luck dinner, so each person will need to bring an item.
If everyone that is coming could bring some type of Dish to go along with the Meat, which can be anything from sides to desserts. This will make for a great party!
Here are all the details
Where:
John's Place in Keller, Texas
PM or Email me for Directions, it is just South East of Fort Worth Alliance Airport.
When: Dec. 6th around 2PM
What: Christmas Party, Good Times and Good Food!
We have done these in the past at other members' homes and they always turn out GREAT!
I will need a headcount and acknowledgment of what you are bringing so Please Post here or email me what you are bringing and how many are coming with you!
Anyone can come, this is open to all members including New and Future members or just local Power Stroke Owners!
Can't wait to see everyone and eat some good food, Bring the whole Family!!!!
---
Kevin "Big K" Neal
President
North Texas Power Stroke Association
kevin@northtexaspowerstrokes.com
www.northtexaspowerstrokes.com
972-768-7252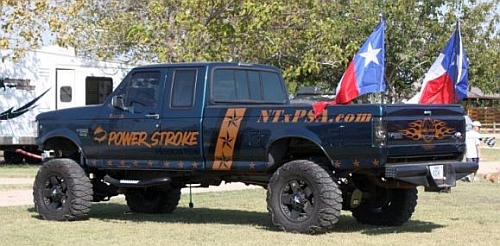 Compression Ignition Addict
Join Date: Apr 2008
Posts: 1,356
Thanks: 0
Thanked 1 Time in 1 Post
Mentioned: 0 Post(s)
Quoted: 0 Post(s)
Feedback Score: 1 reviews
if im not working id love to come
---