Ready for some Racin'?
---
Thanfully my withdrawls with start to do away this weekend with the Rolex 24 hours at Daytona. Then Nascar will start. I just need some racing!
It sucks from Novenber to Feb but that will all soon come to an end!
---
Granny aka Terri
granny@powerstroke.org
04 F250 CC 6.0L PSD 2WD
A Few Ponies Under The Hood
Wrenches Turned by Trucks Unlimited (Thanks Scott!) and NPCCPARTSMAN
Injectors by Ryan Casserly of Full Force Diesel
Turbo by KC
Oil Cooler by BulletProof Diesel
SCT Custom Tuning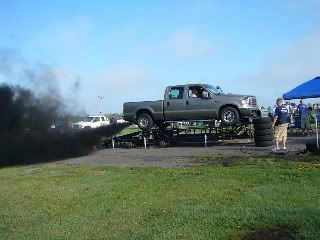 Compression Ignition Addict
Join Date: Mar 2008
Location: Calgary, AB Canada
Posts: 333
Thanks: 0
Thanked 0 Times in 0 Posts
Mentioned: 0 Post(s)
Quoted: 0 Post(s)
Feedback Score: 0 reviews
I can't believe its already racing season again! It feels like I was just at PIR!!
---

2006 F350 Lariat FX4
SCT Xcal3 - Phantom II gauges
2.5" suspension leveling kit
20" KMC Rockstar Wheels
BFG T/A KO's 305/55/r20
SS Custom Grill & Inserts
Custom painted VentVisors
4" MBRP exhaust w/ 5" stainless tip
Airaid intake
HD Headlights w/ HID
35% tint front/ 5% tint back
Pioneer double din DVD head unit
Infinity 6x8's
2 x Infinity 8" subs in custom enclosure --Replaced with shallow mount 10"

"The past is just your future with the lights on"
The Lady Mod
It seems like forever since I watched car go fast! I only wish I could use my tickets to Bristol this year, but we are gonna sell them all. I have season tickets to the awesome Thunder Valley!
---
Granny aka Terri
granny@powerstroke.org
04 F250 CC 6.0L PSD 2WD
A Few Ponies Under The Hood
Wrenches Turned by Trucks Unlimited (Thanks Scott!) and NPCCPARTSMAN
Injectors by Ryan Casserly of Full Force Diesel
Turbo by KC
Oil Cooler by BulletProof Diesel
SCT Custom Tuning