RIP Dan Wheldon
---
I am probably one of the few open wheel fans on here but this was a brutal crash. My thoughts go out to the Wheldon Family.


---
Josh
04 F350
CC SB DRW IT HAS SOME STUFF
"Idiopathic, from the Latin meaning we're idiots cause we can't figure out what's causing it."
House M.D.
Other vehicle is an F250
Join Date: Jul 2007
Location: N. Pickens County S.C.
Posts: 18,321
Mentioned: 0 Post(s)
Tagged: 0 Thread(s)
Quoted: 0 Post(s)
Thanks: 0
Thanked 1 Time in 1 Post
Feedback Score: 0 reviews
Terrible thing...prayers sent for his wife and two small boys.....
---
2001 F250 Lariat Crewcab, Automatic, 4X4
(Late '99 Regular Cab Work Truck)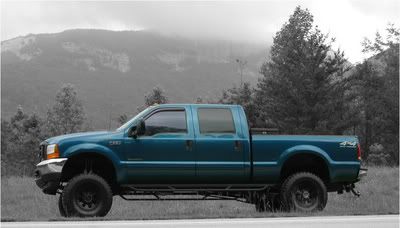 6.5" Pro Comp Lift ~ Traction Bars ~ Son-Built Sliders ~ 16" Pro Comp Xtreme Wheels with 35" BFG TA KM2s
4" Banks Exh.-Power Elbow ~ Wicked Wheel ~ DIY
AMSOIL
EaAU4090 Intake ~ PHP 6 Pos Chip ~ LowDown LED Upgrade
Stage 1 Injectors ~ HankDaddy
Mod. ~
BUILT TRANNY!
352 HP Shootin' for 375!
CAROLINA POWERSTROKE ASSOCIATION
Viking Heavy Diesel
Join Date: Nov 2007
Location: Wasilla, AK
Posts: 20,716
Mentioned: 0 Post(s)
Tagged: 0 Thread(s)
Quoted: 4 Post(s)
Thanks: 8
Thanked 4 Times in 4 Posts
Feedback Score: 1 reviews
Dang that is too bad.
---
Project Frankenstein
1997 Ford F-350, Dually conversion, Cobra 29 LX CB, 12000 watt converter, All LED lights, TW tunes, 4" DP, Napa Intake and lots of running lights.
Quote:
Thanks. I'll give er a good wackin in the morning.