Hardest Hitting DB's
---
Well sitting here watching my patriots play tonight and really miss Rodney Harrison roaming the middle. He brought a different aspect to the game. He gave the Wide outs alligator arms. Who are your favorite hard hitting DB's? LB's don't count.
---
Josh
04 F350
CC SB DRW IT HAS SOME STUFF
"Idiopathic, from the Latin meaning we're idiots cause we can't figure out what's causing it."
House M.D.
Jersey Strokers Director
I know you wouldn't consider him a hard hitting CB, but did you see Asante Samuel knock that receiver from Jacksonville out @ the goalline on Thurs. night. Guy was out cold, one of the hardest hits i've ever seen, especially from a cover corner like Samuel.
---
'05 F-350 X-Cab LB,
Lev. Kit w/ 35" MT's on XD Monsters, SCT w/ DJ's Looney, BPD 48v FICM w/ Atlas 40, Straight Piped, Autometer Gauges & Edge Insight CS, S&B Intake, AccuFab Elbow, Sinister Coolant Filter & EGR Delete, ELC Coolant, Recon Lights, Kenwood Stereo w/custom box, '08 Tailgate/Rear Bumper/Console/Banjos/Trans Pan/Rear Diff Cover, Harley Headlights w/ HID's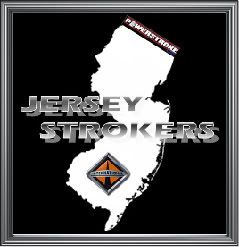 Jersey Strokers Apparel
Compression Ignition Addict
Join Date: Jun 2009
Location: Lewiston, ID
Posts: 2,343
Thanks: 4
Thanked 5 Times in 5 Posts
Mentioned: 1 Post(s)
Quoted: 40 Post(s)
Feedback Score: 0 reviews
Can't forget about Ed Reed.
---
Back to the blue oval: 08 F350 FX4 CCLB - DPF/EGR delete - Spartan tuner - S&B CAI - 4 in DP to 5 in SP
First truck: Early 99 F350 SC LB ZF6 4WD - SOLD