sled pulling in tow/haul mode?
---
would having tow/haul engaged be advantageous in anyway while the sled is hooked?
---
Peter
2008 F-250 XLT FX4 SuperCab ShortBed
H&S Mini Maxx, DPF/DOC Delete, AFE Intake, Airdog, Terra Grappler
556 HP 1059 TQ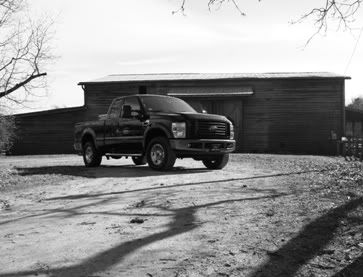 Farm Truck
2006 F-250 SD SC LB FX4, B&W turnover ball, Durabak liner, Cobra CB, cat delete
ADMIN AND TECH
Join Date: Oct 2006
Location: winston salem north carolina
Posts: 9,316
Thanks: 0
Thanked 11 Times in 11 Posts
Mentioned: 0 Post(s)
Quoted: 1 Post(s)
Feedback Score: 0 reviews
no it wouldnt , let the trans work like it should and is designed to do, people do sled pulling several different ways , low 4x4 or high , second gear or low, i myself have had the best luck in 4x4 low , trans in drive not overdrive , and let the trans do its thing , upshift and downshift as load determines , but thats my opinion, im sure there will be more
---
SCUFFY828@POWERSTROKE.ORG
ITS STOCK

Compression Ignition Addict
Join Date: Nov 2006
Location: forest lake, minnesota
Posts: 2,290
Thanks: 0
Thanked 1 Time in 1 Post
Mentioned: 0 Post(s)
Quoted: 0 Post(s)
Feedback Score: 0 reviews
i would recommend 4lo3rd, do a boosted launch, the tow/haul wont come on in low.
---
studs,egr delete(sinister),dieselsite coolant filter, nuc oil bypass, dj's fuel + regulated fuel return, sct by eric, 4in silverline no cat, isspro gauges, cat elc coolant, hids, lots of other odds and ends......