Guns? What Guns?
---
My Friends at Full Metal Performance took me out to a GREAT guys place to shoot. Thanks Jake!!!!
We needed a larger table - and I only brought 3 weapons. Nothing like diesels and gun powder.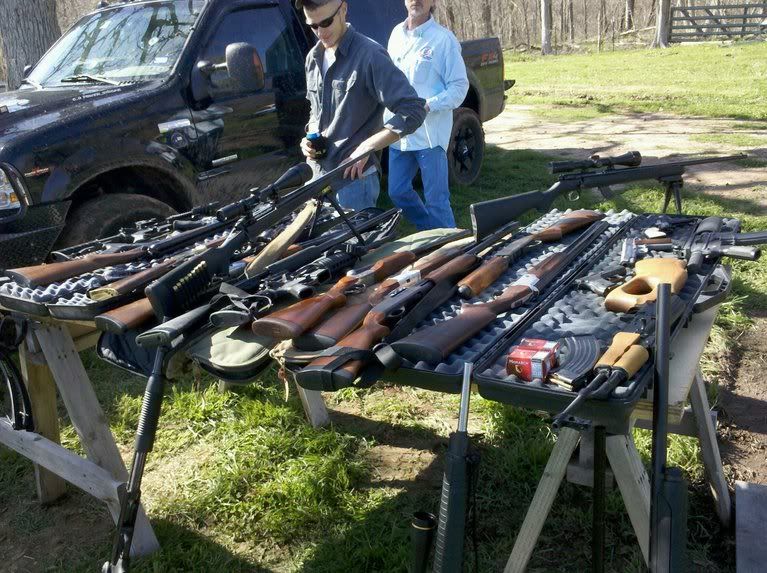 Here is me shooting a small charge of tannerite: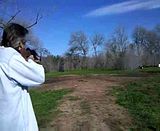 AND I challenged Josh to shoot my coach gun 3" with buck - gotta pull BOTH triggers at the same time.......heh......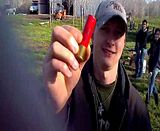 That left a mark - twin hammers, 20" barrel and dual triggers.
Oh I guess I took 4 weapons out........forgot the .50.
These are hot loads......
Here is Yylor taking a run with the .50 -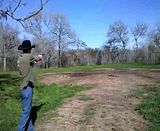 And here is Joe - didn't have his hearing protection on. It hurt him bad.
---
'05 F250, CC, FX4, 6.0 PSD


"It is foolish and wrong to mourn the men who died. Rather we should thank God that such men lived."
- General George S. Patton, Jr

Please support our troops!


To view links or images in signatures your post count must be 10 or greater. You currently have 0 posts.

Compression Ignition Addict
Join Date: May 2011
Posts: 264
Thanks: 22
Thanked 6 Times in 6 Posts
Mentioned: 0 Post(s)
Quoted: 7 Post(s)
Feedback Score: 0 reviews
Tannerite is a hoot! LOL
---
Mike aka Lineman

AUT VINCERI AUT MORI

as for me and my house, we will serve the LORD. Joshua 24:15 KJV

2015 F350 CCSB FX4


To view links or images in signatures your post count must be 10 or greater. You currently have 0 posts.


2007 Dark Stone F-250 CCSB Lariat 4x4, SOLD
20" Mastercraft Courser AXTs
CCV reroute
Edge CTS
PMM coolant filter
Diamond Eye 4" turbo back
SCT X3 w/Looney tune
Vision Diesel Stage 1 turbo