Tulsa AM Listeners
---
I was curious how many of you from Tulsa listen to Pat Campbell on AM 1170 KFAQ. He is on from 6 - 9am.


He used to be a radio host down in Orlando on AM 540 WFLA in the same time slot. He got canned when the station decided that they wanted to revamp their programming to be more "Fair." Now they have some lib sports guy on that totally sucks azz.

Many people in the community missed him dearly when he was fired. I just wanted to know what any of you all thought of him up there. He's a great guy with a great passions, one of them being for politics.
---
Mark
2008 F-250 Lariat CC 4x4 AKA: Jolene
Dual Alternators (from the factory)
5% Tint All Around
High Idle Mod
Line-X
Roll-N-Lock
Clifford 50.5x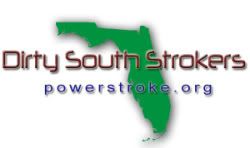 Grumpy Non-Socialist
Join Date: Jan 2008
Location: Lexington, OK
Posts: 2,623
Thanks: 0
Thanked 0 Times in 0 Posts
Mentioned: 0 Post(s)
Quoted: 0 Post(s)
Feedback Score: 0 reviews
Oh yeah! Bring on the "Fairness Doctrine" !
---
Russ Cook
2008 F250 FX4 SC LB 4wd
FabFours bumper/brushguard
Cook's Calibers, LLC
Warn winch
Freedom isn't free, but we make it cheaper!
My other diesel is an Olds