Whats wrong with this picture
---
Recurring theme?
The email said.:
Just think about this for a second: Did you ever see anyone arrested wearing a Bush T-shirt,
or for you older folks, a Gerald Ford, or Nixon, or Bob Dole shirt.
There MUST be a message here, but I can't quite grasp it, or maybe I am afraid to.
---
Email: Dave@powerstroke.org
2011 F150 Ecoboost Crew cab lariat. Custom tunes from KEM and 5Star, and Unleashed
2012 F150 Crew Cab Ecoboost stock for now-Totaled March 12 2015
2006 F250 ECSB Lariat 4x4
Leveling kit, 315/70/17 Kelly TSRs on Method race wheels
ARP studs and OEM gaskets done by Renegade Diesel
ECM and Atlas 40 FICM tuned by Bill at PHP SCT tunes by Truck Source Diesel. Gearhead, Innovative, Wildman and Tyrant diesel
Flowmaster/MBRP Hybrid Exhaust
Edge Insight CTS
Coolant filter
Bulletproof diesel FICM EGR Delete, Oil Cooler and Water Pump, and Light bar.
Dually LED lights from Stealth Automotive/Xpedition Outfitters
No Limit Fab 6.0 Cold Air Intake
http://www.bulletproofdiesel.com/default.asp
http://nolimitfabrication.com/
Compression Ignition Addict
Join Date: Oct 2007
Location: Pasadena, TX
Posts: 6,505
Mentioned: 0 Post(s)
Tagged: 0 Thread(s)
Quoted: 1 Post(s)
Thanks: 0
Thanked 1 Time in 1 Post
Feedback Score: 0 reviews
Not that I really care or that this changes my opinion of osama supporters but I don't think those are arrest pics. They just have the criminal look naturally.
---
Jason
"Using a thug's murderous rampage to call for gun control is like using Barack's reckless spending to call for higher taxes."

--Michael Berry, American philosophizer & Talk Radio Czar, 1970-?

Unapologetically American
Join Date: Oct 2006
Location: Littleton, Colorado
Posts: 19,999
Mentioned: 1 Post(s)
Tagged: 0 Thread(s)
Quoted: 18 Post(s)
Thanks: 4
Thanked 27 Times in 26 Posts
Feedback Score: 4 reviews
I think its a reminder of things to come. His supporters are theives, as is his cabinet, and his congress (I DO mean all of congress, republican and democrat)... that tells me that he's also a theiving POS
---
2006 F350
SOLD
* KMC XD Monsters wrapped in Hankook ATM's
* 08 style mirrors
* 4" TB exhaust
* SCT X2 with Gearhead, PHP and ID tunes
* Edge Insight CTS
*Full Bulletproof Diesel kit with remote oil cooler
* Blue FPR spring
* 6.4 Banjos
* Repaired FICM by BPD
* Dfuser coolant filter
* Stage1 MTW turbo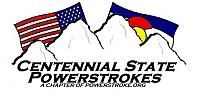 New truck has a Cummins and a handshaker
Is it 2016 yet?