WI collective bargaining law working as planned already
---
Union curbs rescue a Wisconsin school district | Byron York | Politics | Washington Examiner
Union curbs rescue a Wisconsin school district
By: Byron York | Chief Political Correspondent Follow Him @ByronYork | 06/30/11 8:05 PM
AP Photo/Green Bay Press-Gazette, Corey Wilson
Wisconsin Gov. Scott Walker signs his first budget in front of supporters gathered at Fox Valley Metal Tech in Ashwaubenon, Wis., on Sunday, June 26, 2011. The budget helped save the struggling Kaukauna School District, in the Fox River Valley of Wisconsin.
"This is a disaster," said Mark Miller, the Wisconsin Senate Democratic leader, in February after Republican Gov. Scott Walker proposed a budget bill that would curtail the collective bargaining powers of some public employees. Miller predicted catastrophe if the bill were to become law -- a charge repeated thousands of times by his fellow Democrats, union officials, and protesters in the streets.
Now the bill is law, and we have some very early evidence of how it is working. And for one beleaguered Wisconsin school district, it's a godsend, not a disaster.
The Kaukauna School District, in the Fox River Valley of Wisconsin near Appleton, has about 4,200 students and about 400 employees. It has struggled in recent times and this year faced a deficit of $400,000. But after the law went into effect, at 12:01 a.m. Wednesday, school officials put in place new policies they estimate will turn that $400,000 deficit into a $1.5 million surplus. And it's all because of the very provisions that union leaders predicted would be disastrous.
In the past, teachers and other staff at Kaukauna were required to pay 10 percent of the cost of their health insurance coverage and none of their pension costs. Now, they'll pay 12.6 percent of the cost of their coverage (still well below rates in much of the private sector) and also contribute 5.8 percent of salary to their pensions. The changes will save the school board an estimated $1.2 million this year, according to board President Todd Arnoldussen.
Of course, Wisconsin unions had offered to make benefit concessions during the budget fight. Wouldn't Kaukauna's money problems have been solved if Walker had just accepted those concessions and not demanded cutbacks in collective bargaining powers?
"The monetary part of it is not the entire issue," says Arnoldussen, a political independent who won a spot on the board in a nonpartisan election. Indeed, some of the most important improvements in Kaukauna's outlook are because of the new limits on collective bargaining.
In the past, Kaukauna's agreement with the teachers union required the school district to purchase health insurance coverage from something called WEA Trust -- a company created by the Wisconsin teachers union. "It was in the collective bargaining agreement that we could only negotiate with them," says Arnoldussen. "Well, you know what happens when you can only negotiate with one vendor." This year, WEA Trust told Kaukauna that it would face a significant increase in premiums.
Now, the collective bargaining agreement is gone, and the school district is free to shop around for coverage. And all of a sudden, WEA Trust has changed its position. "With these changes, the schools could go out for bids, and lo and behold, WEA Trust said, 'We can match the lowest bid,'" says Republican state Rep. Jim Steineke, who represents the area and supports the Walker changes. At least for the moment, Kaukauna is staying with WEA Trust, but saving substantial amounts of money.
Then there are work rules. "In the collective bargaining agreement, high school teachers only had to teach five periods a day, out of seven," says Arnoldussen. "Now, they're going to teach six." In addition, the collective bargaining agreement specified that teachers had to be in the school 37 1/2 hours a week. Now, it will be 40 hours.
The changes mean Kaukauna can reduce the size of its classes -- from 31 students to 26 students in high school and from 26 students to 23 students in elementary school. In addition, there will be more teacher time for one-on-one sessions with troubled students. Those changes would not have been possible without the much-maligned changes in collective bargaining.
Teachers' salaries will stay "relatively the same," Arnoldussen says, except for higher pension and health care payments. (The top salary is around $80,000 per year, with about $35,000 in additional benefits, for 184 days of work per year -- summers off.) Finally, the money saved will be used to hire a few more teachers and institute merit pay.
It is impossible to overstate how bitter and ugly the Wisconsin fight has been, and that bitterness and ugliness continues to this day with efforts to recall senators and an unseemly battle inside the state Supreme Court. But the new law is now a reality, and Gov. Walker recently told the Milwaukee Journal Sentinel that the measure will gain acceptance "with every day, week and month that goes by that the world doesn't fall apart."
In the Kaukauna schools, the world is not only not falling apart -- it's getting better.
Byron York, The Examiner's chief political correspondent, can be contacted at
byork@washingtonexaminer.com
. His column appears on Tuesday and Friday, and his stories and blogposts appear on ExaminerPolitics.com.
Read more at the Washington Examiner:
Union curbs rescue a Wisconsin school district | Byron York | Politics | Washington Examiner
---
Email: Dave@powerstroke.org
2011 F150 Ecoboost Crew cab lariat. Custom tunes from KEM and 5Star, and Unleashed
2012 F150 Crew Cab Ecoboost stock for now-Totaled March 12 2015
2006 F250 ECSB Lariat 4x4
Leveling kit, 315/70/17 Kelly TSRs on Method race wheels
ARP studs and OEM gaskets done by Renegade Diesel
ECM and Atlas 40 FICM tuned by Bill at PHP SCT tunes by Truck Source Diesel. Gearhead, Innovative, Wildman and Tyrant diesel
Flowmaster/MBRP Hybrid Exhaust
Edge Insight CTS
Coolant filter
Bulletproof diesel FICM EGR Delete, Oil Cooler and Water Pump, and Light bar.
Dually LED lights from Stealth Automotive/Xpedition Outfitters
No Limit Fab 6.0 Cold Air Intake
http://www.bulletproofdiesel.com/default.asp
http://nolimitfabrication.com/
Compression Ignition Addict
Join Date: Jun 2009
Location: Lewiston, ID
Posts: 2,343
Thanks: 4
Thanked 5 Times in 5 Posts
Mentioned: 1 Post(s)
Quoted: 40 Post(s)
Feedback Score: 0 reviews
The similar laws passed in Idaho this year should work in similar ways, except they will be up for vote in the 2012 election cycle. I doubt they will be repealed by vote, since our current Superintendent of Idaho Public Schools, Tom Luna won some 60-65% of the vote in the 2010 elections and he won with what was proposed and passed.

Despite all the noise the protestors of such reforms make, they are in the minority and they are lucky our governmental system allows the minority in opinion a voice and time of day.

I'm tired of teachers unions' hijacking kids and teachers and using them for political gain They cannot reasonably claim they are for the kids and for education anymore, while they do everything they can to grab power and take advantage of people, while costing education. I do not know why so many teachers continue to contribute to unions that end up costing them money and truly are not their voice. But unfortunately too many would rather make their contributions and ignore what their unions are advocating for.
---
Back to the blue oval: 08 F350 FX4 CCLB - DPF/EGR delete - Spartan tuner - S&B CAI - 4 in DP to 5 in SP
First truck: Early 99 F350 SC LB ZF6 4WD - SOLD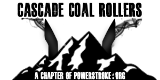 Powerstroke.org Fanatic
Join Date: Jun 2011
Location: Plover, WI
Posts: 121
Thanks: 1
Thanked 0 Times in 0 Posts
Mentioned: 0 Post(s)
Quoted: 1 Post(s)
Feedback Score: 0 reviews
A big Thanks to you Dave! That was a great article!!! But you will not here this in any of your local news stations or better yet, the libs will be hush hush on this.
---
Democracy is two wolves and a lamb voting on what to have for lunch.
Liberty is a well-armed lamb contesting the vote.

-- Benjamin Franklin