The bowing Barry action figure
---
---
Email: Dave@powerstroke.org
2011 F150 Ecoboost Crew cab lariat. Custom tunes from KEM and 5Star, and Unleashed
2012 F150 Crew Cab Ecoboost stock for now-Totaled March 12 2015
2006 F250 ECSB Lariat 4x4
Leveling kit, 315/70/17 Kelly TSRs on Method race wheels
ARP studs and OEM gaskets done by Renegade Diesel
ECM and Atlas 40 FICM tuned by Bill at PHP SCT tunes by Truck Source Diesel. Gearhead, Innovative, Wildman and Tyrant diesel
Flowmaster/MBRP Hybrid Exhaust
Edge Insight CTS
Coolant filter
Bulletproof diesel FICM EGR Delete, Oil Cooler and Water Pump, and Light bar.
Dually LED lights from Stealth Automotive/Xpedition Outfitters
No Limit Fab 6.0 Cold Air Intake
http://www.bulletproofdiesel.com/default.asp
http://nolimitfabrication.com/
Unapologetically American
Join Date: Oct 2006
Location: Littleton, Colorado
Posts: 19,968
Mentioned: 0 Post(s)
Tagged: 0 Thread(s)
Quoted: 6 Post(s)
Thanks: 4
Thanked 25 Times in 24 Posts
Feedback Score: 4 reviews
"Putting bowing barry on the dash could make car pull to the left"
---
2006 F350
SOLD
* KMC XD Monsters wrapped in Hankook ATM's
* 08 style mirrors
* 4" TB exhaust
* SCT X2 with Gearhead, PHP and ID tunes
* Edge Insight CTS
*Full Bulletproof Diesel kit with remote oil cooler
* Blue FPR spring
* 6.4 Banjos
* Repaired FICM by BPD
* Dfuser coolant filter
* Stage1 MTW turbo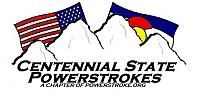 New truck has a Cummins and a handshaker
Is it 2016 yet?
Conservative and Proud
Join Date: Nov 2005
Location: Oregon
Posts: 14,472
Mentioned: 0 Post(s)
Tagged: 0 Thread(s)
Quoted: 1 Post(s)
Thanks: 0
Thanked 1 Time in 1 Post
Feedback Score: 0 reviews
---
2001 F350, Lariat SC LB 4X4 PSD
Quadzilla Commander
Zoodad with Stealth Screen

National Hot Rod Diesel Association
The Org. Staff reserves the right to move, modify, delete or merge posts at our discretion and without explanation.