GM says thanks for the bailout SUCKERS
---
Thanks For The Bailout Suckers; GM to invest extra $540 million in Mexico to build motors | Red White Blue News
Yup thats right 500 million dollars of taxpayer funds will be going to GM expansion in MEXICO
Way to go Obama you fuggin dumbazz
---
Email: Dave@powerstroke.org
2011 F150 Ecoboost Crew cab lariat. Custom tunes from KEM and 5Star, and Unleashed
2012 F150 Crew Cab Ecoboost stock for now-Totaled March 12 2015
2006 F250 ECSB Lariat 4x4
Leveling kit, 315/70/17 Kelly TSRs on Method race wheels
ARP studs and OEM gaskets done by Renegade Diesel
ECM and Atlas 40 FICM tuned by Bill at PHP SCT tunes by Truck Source Diesel. Gearhead, Innovative, Wildman and Tyrant diesel
Flowmaster/MBRP Hybrid Exhaust
Edge Insight CTS
Coolant filter
Bulletproof diesel FICM EGR Delete, Oil Cooler and Water Pump, and Light bar.
Dually LED lights from Stealth Automotive/Xpedition Outfitters
No Limit Fab 6.0 Cold Air Intake
http://www.bulletproofdiesel.com/default.asp
http://nolimitfabrication.com/
Premium Member
Join Date: Dec 2008
Location: Aberdeen, WA
Posts: 6,449
Thanks: 26
Thanked 50 Times in 42 Posts
Mentioned: 0 Post(s)
Quoted: 2 Post(s)
Feedback Score: 9 reviews
what a crock of chit! those bailouts shoulda never happened. we'd all be much better off if government motors had been absorbed by smaller, more successful companies. it's regoddamdiculous!!!!!!!!!!!!!!11
---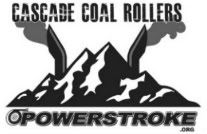 12TH
Man
Live in WA or OR??? Check out these links.
Cascade Coal Rollers
CCR Chat Thread
'Merica
Join Date: Aug 2009
Location: Puyallup, WA
Posts: 2,132
Thanks: 0
Thanked 0 Times in 0 Posts
Mentioned: 0 Post(s)
Quoted: 0 Post(s)
Feedback Score: 1 reviews
sigh.......
---
Jay
*04 Lariat CCLB 4x4
449RWHP 8/25/12 Montana
*08 Lariat CCLB 6spd 4x4
"Stock" 229RWHP DPF On
*L99 Lariat ECLB 4x4
305RWHP 6/20/13
*03 Ranger XLT 4x4
4.0 5spd Flatbed Wheeler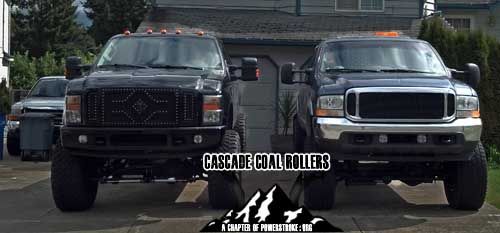 Troubleshooting a No-Start Condition
Quote:
(Government says)Whats good for you is good for all but not good for me. Just like Obamacare and everything else.