Oops more phony climate "science
---
Now not only the CRU in the UK are falsifying Climate data, But NOAA and NASA now as well
American Thinker: Climategate: CRU Was But the Tip of the Iceberg
Al Gore and the IPCC need to rot in prison for this chit
---
Email: Dave@powerstroke.org
2011 F150 Ecoboost Crew cab lariat. Custom tunes from KEM and 5Star, and Unleashed
2012 F150 Crew Cab Ecoboost stock for now-Totaled March 12 2015
2006 F250 ECSB Lariat 4x4
Leveling kit, 315/70/17 Kelly TSRs on Method race wheels
ARP studs and OEM gaskets done by Renegade Diesel
ECM and Atlas 40 FICM tuned by Bill at PHP SCT tunes by Truck Source Diesel. Gearhead, Innovative, Wildman and Tyrant diesel
Flowmaster/MBRP Hybrid Exhaust
Edge Insight CTS
Coolant filter
Bulletproof diesel FICM EGR Delete, Oil Cooler and Water Pump, and Light bar.
Dually LED lights from Stealth Automotive/Xpedition Outfitters
No Limit Fab 6.0 Cold Air Intake
http://www.bulletproofdiesel.com/default.asp
http://nolimitfabrication.com/
Compression Ignition Addict
Join Date: Jun 2009
Location: Lewiston, ID
Posts: 2,343
Thanks: 4
Thanked 5 Times in 5 Posts
Mentioned: 1 Post(s)
Quoted: 40 Post(s)
Feedback Score: 0 reviews
All of the warming scam "scientists" need to be re-educated.
---
Back to the blue oval: 08 F350 FX4 CCLB - DPF/EGR delete - Spartan tuner - S&B CAI - 4 in DP to 5 in SP
First truck: Early 99 F350 SC LB ZF6 4WD - SOLD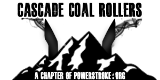 Premium Member
Join Date: Jun 2007
Location: in absentia...
Posts: 2,769
Thanks: 0
Thanked 0 Times in 0 Posts
Mentioned: 0 Post(s)
Quoted: 0 Post(s)
Feedback Score: 0 reviews
It's all about funding. They present data depending on who's giving out money.
---
PSD- yea, I finally got one.







"Beware the Prophet
seeking profit" Dennis Miller on Algore




'11 F-250, CC, 4X4, KR