Last Train to Brokesville
---
---
Josh
04 F350
CC SB DRW IT HAS SOME STUFF
"Idiopathic, from the Latin meaning we're idiots cause we can't figure out what's causing it."
House M.D.
Unapologetically American
Join Date: Oct 2006
Location: Littleton, Colorado
Posts: 20,020
Thanks: 4
Thanked 29 Times in 28 Posts
Mentioned: 1 Post(s)
Quoted: 20 Post(s)
Feedback Score: 4 reviews
That's great, just great. At least we have a song to sing to our kids as the gov takes everything WE own, and tell us what we are ALLOWED to have
I'll go down fighting this battle, I WILL NOT BE A SLAVE TO THE GOVERNMENT!!!
---
2006 F350
SOLD
* KMC XD Monsters wrapped in Hankook ATM's
* 08 style mirrors
* 4" TB exhaust
* SCT X2 with Gearhead, PHP and ID tunes
* Edge Insight CTS
*Full Bulletproof Diesel kit with remote oil cooler
* Blue FPR spring
* 6.4 Banjos
* Repaired FICM by BPD
* Dfuser coolant filter
* Stage1 MTW turbo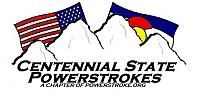 New truck has a Cummins and a handshaker