Edgewater Blackout
---
Alright since last years first DIESEL blackout was such a success I'm am planning another one this year.
When-may 27th 5:30pm-11pm
Where-edge water raceway,cleves oh
I'm thinking about possibly setting up some kind of bracket racing and there will be prizes for best smoke and fastest reaction time.
GASSERS NEED NOT APPLY
---
02 lb7
97 7.3
Compression Ignition Addict
Join Date: Aug 2007
Posts: 400
Mentioned: 0 Post(s)
Tagged: 0 Thread(s)
Quoted: 0 Post(s)
Thanks: 1
Thanked 3 Times in 3 Posts
Feedback Score: 0 reviews
Sounds like fun!!

How does one properly launch a SuperDuty? haha!
---
2000 F-350
7.3L 6spd 71xxx miles
Zero Mods
3/01/2008 - 3/25/08
Zoodad and Foil Delete 3/26/08
DIY Intake 6/25/08
4" TB exhaust 7/01/08
TW 6pos chip 7/27/08
HP oil crossover 7/27/08
'05-'07 Front end conversion 1/8/10
Compression Ignition Addict
I'll be there.
---
PM ME FOR VINYL DECALS!
SOLD!!!!!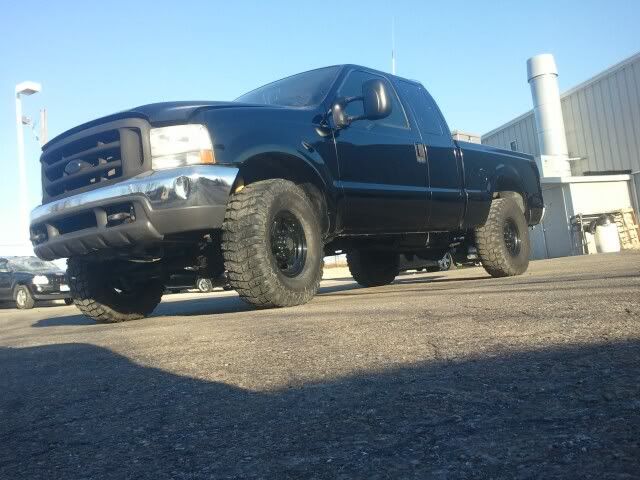 ARP head studs
4 inch down pipe
5 inch straight pipe
ts 6 pos chip
foil delete w/ polished IC pipes
ugly step delete
2% tint
black lariat rims
35 inch Pro Comp Xterrains
7 inch in dash dvd player
remote starter
16.265
Compression Ignition Addict
Join Date: Aug 2009
Location: hamilton oh
Posts: 386
Mentioned: 0 Post(s)
Tagged: 0 Thread(s)
Quoted: 0 Post(s)
Thanks: 0
Thanked 0 Times in 0 Posts
Feedback Score: 0 reviews
sounds good to me ill be there and bring some buddys
---
2005 6.0 F 250 4x4 SOLD
6" lift rough country
20 x10 rockstars wrapped with 35 - 12.50 federal MT
innovative diesel tuned sct x3
ARP studs
extreme street DD
k&n intake
4" mbrp turbo back with 6" black stack
Piller filled with pyro, boost, tran temp
zoodad mod
Harley davidson head lights
air dog 150/150
home made track bars
sinister coolant system