Hour Meter Install Help
---
I am having a little trouble and I was hoping someone could shed a little light on this for me.
I am trying to hook up this hour meter:
SunproŽ
It's a 3 wire set up. 1 ground, 1 ignition, 1 electric when engine on.
The thing is, I don't know what to hook up to to get power only while the engine is on. The engine is a Honda V-Twin GX670. Here is the manual for the engine.
http://www.honda-engines.com/Engines...s/37Z6C602.pdf
Page 18 has the electronics schematics. It has the 20 amp charging system on it. I know where to ground it, I know where the ignition wire is, but I don't know which circuit would have current only while the engine was running.
Any help would be greatly appreciated.
---
Mark
2008 F-250 Lariat CC 4x4 AKA: Jolene
Dual Alternators (from the factory)
5% Tint All Around
High Idle Mod
Line-X
Roll-N-Lock
Clifford 50.5x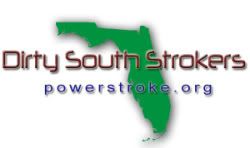 Thats Mr. Oil Leak.....
Join Date: Oct 2006
Location: Waller/Magnolia
Posts: 9,604
Thanks: 9
Thanked 4 Times in 4 Posts
Mentioned: 0 Post(s)
Quoted: 5 Post(s)
Feedback Score: 0 reviews
I would think that you could jump it off of the starter solenoid. It should only have power when the key is on and engine running. It will still have power if the key is left on though..
---
John Wayne

Owner and Operator of the
REDNECK VALDEZ
You can find me on
FaceBook

Compression Ignition Addict
That's the thing, it can't have power when the ignition is off.

The hour meter will turn on when the ignition is turned on, but only only count when engine is running. So that tells me I can wire it to the ignition to turn on, but I am stumped as to where to put a lead to read current only when the engine is on. Maybe on the alternator/charging coil?
---
Mark
2008 F-250 Lariat CC 4x4 AKA: Jolene
Dual Alternators (from the factory)
5% Tint All Around
High Idle Mod
Line-X
Roll-N-Lock
Clifford 50.5x