Team Goes to Africa
---
---
Mark
2008 F-250 Lariat CC 4x4 AKA: Jolene
Dual Alternators (from the factory)
5% Tint All Around
High Idle Mod
Line-X
Roll-N-Lock
Clifford 50.5x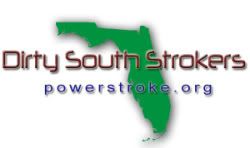 Premium Member
Join Date: Jun 2007
Location: in absentia...
Posts: 2,769
Thanks: 0
Thanked 0 Times in 0 Posts
Mentioned: 0 Post(s)
Quoted: 0 Post(s)
Feedback Score: 0 reviews
SMU is one of the most expensive private universities in Texas if not the entire country. They have the cash to burn. Probably a great reason for a vacation. I'd like to convince my wife that a goodwill trip to Africa with rifle is essential. She'd never buy it.
---
PSD- yea, I finally got one.







"Beware the Prophet
seeking profit" Dennis Miller on Algore




'11 F-250, CC, 4X4, KR