More Cops Walk The Beat
---
---
Mark
2008 F-250 Lariat CC 4x4 AKA: Jolene
Dual Alternators (from the factory)
5% Tint All Around
High Idle Mod
Line-X
Roll-N-Lock
Clifford 50.5x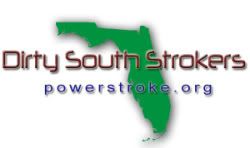 Grumpy Non-Socialist
Join Date: Jan 2008
Location: Lexington, OK
Posts: 2,623
Thanks: 0
Thanked 0 Times in 0 Posts
Mentioned: 0 Post(s)
Quoted: 0 Post(s)
Feedback Score: 0 reviews
Hey, I saw that Segway parked at Dunkin' Donuts!
J/K!
---
Russ Cook
2008 F250 FX4 SC LB 4wd
FabFours bumper/brushguard
Cook's Calibers, LLC
Warn winch
Freedom isn't free, but we make it cheaper!
My other diesel is an Olds
Compression Ignition Addict
Join Date: Jan 2008
Location: Lakeview
Posts: 264
Thanks: 0
Thanked 0 Times in 0 Posts
Mentioned: 0 Post(s)
Quoted: 0 Post(s)
Feedback Score: 0 reviews
no offense to all the cops but some of them need to walk anyway and ya I remember a couple times when the cops would stop to talk to us and we would B.S. for about a hour or longer and they would just sit in thier car with it running the whole time..
---
National Chapter VP of CumminsForum.com Thanks AEM for the BRUTE FORCE INTAKE SETUP... 99 CTD adrenalin 4" mbrp strait pipe, 5" single stack ,
150 jammers, silencer ring? BD boost fooler, k&n, SB con FE and hydro set up.. Sponsered by DieselNutMotorsports
MY SPACE