Some random jokes I heard
---
A farmer and a lawyer share a property line out in the country. The lawyer is out hunting and shoots a bird and it falls on the farmers side. The lawyer says to the farmer, Hey I shot a bird and it fell on your side, I am going to go get it and if you give me any trouble I will sue the **** out of you. The farmer said well this is my land and your not coming on it, and besides we have other ways to handle these things around here. The lawyer says what do you have in mind? The farmers says lets have a kicking contest, Ill kick you 3 times and then you can kick me 3 times and who ever gives up first looses the right to the bird. The lawyer agrees(thinking I'm tuffer than this old bastard)So the farmer runs up and kicks the lawyer right in the NUTZ, the lawyer falls over puking his guts out. then the farmer kicks him in the head and 1 more right in the ribs.The lawyer struggles to get up and says ok now its my turn, the farmer says NO, I give up you can have the DAMN bird...





Two homeless men are panhandling the same corner, one has a few bucks in his hand the other has a roll of twenty's. The one with hardly any money says to the other , hey we work the same corner and you always get more than me why? well the richer of the two says well let me see your sign, it reads

NO WORK NO MONEY PLEASE HELP

the richer says well there's your problem.. look at my sign
it reads

GOING BACK TO MEXICO

JUST NEED 20 MORE BUCKS.......
---
2002 F-250 4x4 CC 7.3L
DIESEL
SOLD
Mods
Edge Evo
Edge Juice W/ Attitude
4 Inch Turbo Back Exhaust Straight Pipe
DIY Tymar Intake
Foil Delete
Recon Light Strip

Compression Ignition Addict
Join Date: Jan 2006
Location: Houston, Texas
Posts: 1,257
Thanks: 0
Thanked 0 Times in 0 Posts
Mentioned: 0 Post(s)
Quoted: 0 Post(s)
Feedback Score: 0 reviews
The second one is GREAT!!!
---
Waylon
2006 F-250 C/C LB FX4
SCT tuned by everyone!
ARP Studs
Elite EGR Delete
5" MBRP w/ 6" Tip
AirRaid Intake
AccuFab elbow
ZooDad
03 Turbo
6" Rize w/ 37/13.50R22 Toyo M/T's
22x12 Rockstars
AutoMeter Ultra-Lite EGT, Trans, Boost, and Air pressure gauges
Train Horns on ViAir 450C
Avic-D3 w/ 4-10's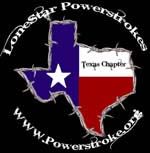 I have excessive flatulance!!
Quote:
The second one is GREAT!!!
Yea I think the second one is how Raul is able to afford all those damn mods he is doing
---
2002 F-250 4x4 CC 7.3L
DIESEL
SOLD
Mods
Edge Evo
Edge Juice W/ Attitude
4 Inch Turbo Back Exhaust Straight Pipe
DIY Tymar Intake
Foil Delete
Recon Light Strip