99-07 Reg cab pics
---
Not sure if there is already one but i would love to see some pics. Im possibly picking up one for a DD for better mpg
Viking Heavy Diesel
Join Date: Nov 2007
Location: Wasilla, AK
Posts: 20,735
Thanks: 10
Thanked 10 Times in 10 Posts
Mentioned: 0 Post(s)
Quoted: 6 Post(s)
Feedback Score: 1 reviews
Couple pics and a video of the Blue Bastard.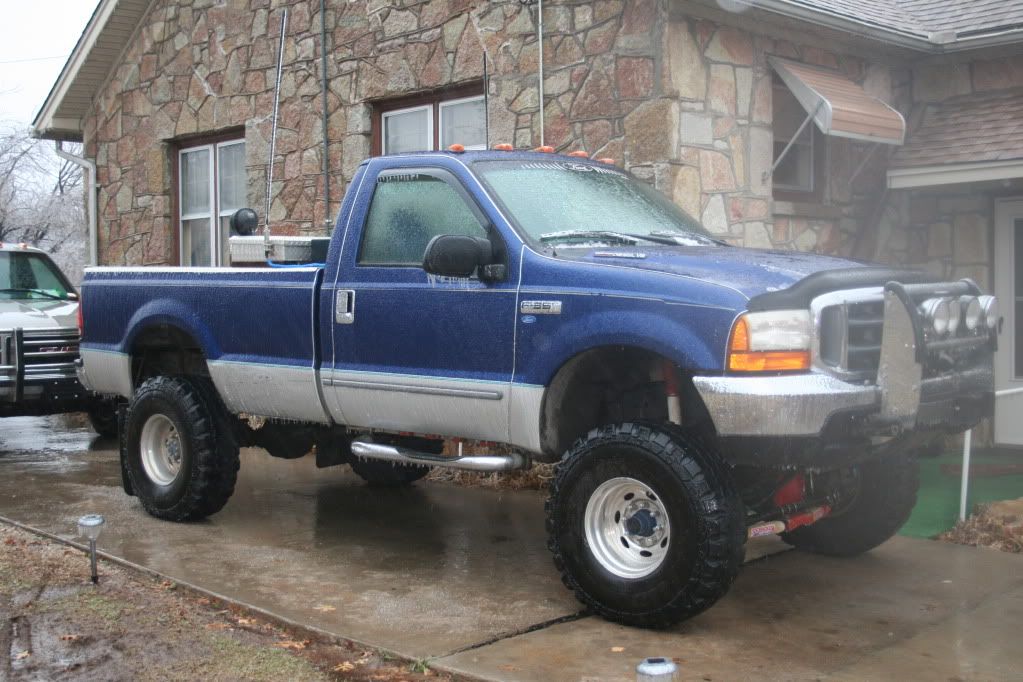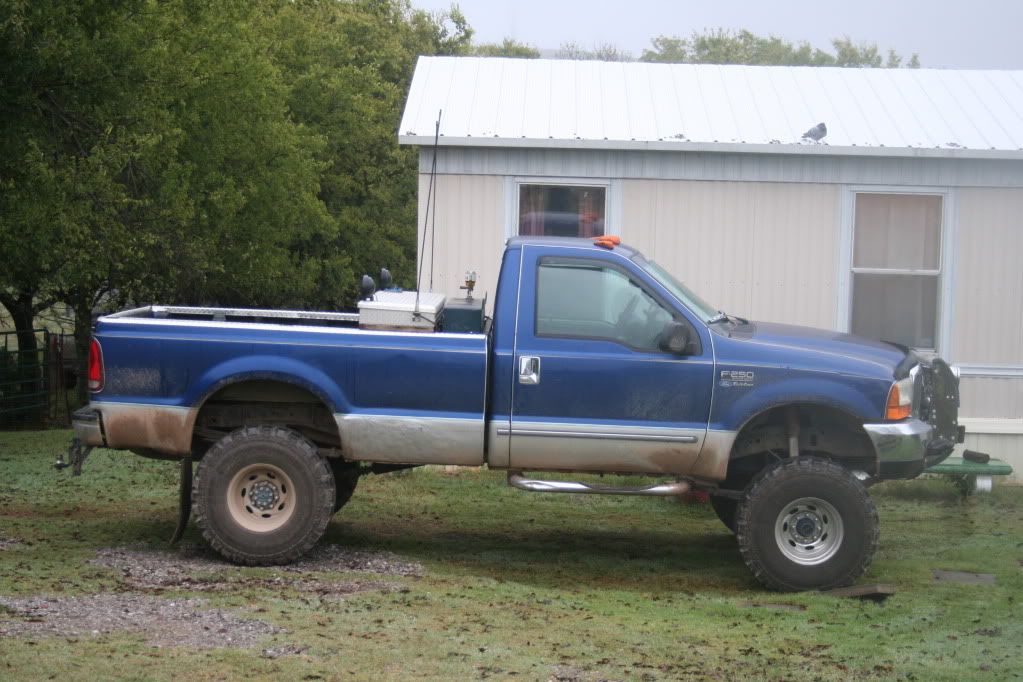 ---
Project Frankenstein
1997 Ford F-350, Dually conversion, Cobra 29 LX CB, 12000 watt converter, All LED lights, TW tunes, 4" DP, Napa Intake, coolant filter, 140cc Injectors and lots of running lights.
Quote:
Thanks. I'll give er a good wackin in the morning.
Compression Ignition Addict
Join Date: Apr 2008
Location: NW Indiana
Posts: 1,492
Thanks: 2
Thanked 2 Times in 2 Posts
Mentioned: 0 Post(s)
Quoted: 5 Post(s)
Feedback Score: 1 reviews
Old truck in sig can get more pics
---
2014 Ford F-350 XLT 4x4 6.7L Powerstroke Diesel
MPD Turbo Kit. HTT367FMW Turbo. H&S Dual Fueler Kit. No Limit Fab. EGR delete and CCV mod. Tuning by Craig@MPD
2011 Ford F-350 XLT 4x4 6.7L Powerstroke Diesel *SOLD*
2004 Ford F-350 "BIGG PIGG EDITION" 6.0L Powerstroke Diesel *SOLD*
Youtube:
http://www.youtube.com/user/biggpigg4x4/videos