Another bad day for Ford
---
Well at 1045am today the last car rolled off the ford assemblelly line at the Ford Wixom Plant in Wixom Michigan. This plant assembled the Lincoln Town Cars. The future of the plant and plant workers is unkown right now. But for Michigan that community it is a sad day. Most workers will be employed until all equipment is gone and the building is cleaned up.

This info is coming from a buddy who works there.
---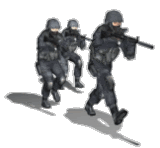 Your Actions Today, Decide Your Future Tomorrow
2005 6.0 Crew Cab Long Box Lariat, current truck
2004 6.0 destroyed by contaminated fuel
2002 7.3L burnt
Compression Ignition Addict
Join Date: Dec 2006
Location: Tuscaloosa Alabama
Posts: 1,770
Thanks: 0
Thanked 0 Times in 0 Posts
Mentioned: 0 Post(s)
Quoted: 0 Post(s)
Feedback Score: 0 reviews
That's really sad. I know down here in Alabama seems like there's a new car plant opening every where, we have the Mercedes M-class plant right up the road from my house, there's a Honda plant a couple hours away, I know the Nissan Titan plant is right over in Mississippi, there everywhere.
---
Jason
2006 F250 2wd 6.0 psd, 8.96 1/8th mile with canned SCT tunes, now running Spartan Hybrid Race tune! AFE Stage 2 PRO DRY S, 4" turbo back str8 pipe in front of rear tire, auto, crew cab short bed, ZOO DAD mod, 5% tint over the factory tint.
Track Times!
Reaction---.674
60 ft-------1.892
594 ft------8.370
1/8th ET---8.965
1/8th MPH--75.63

duct tape & zip ties
Yeppers everyone is moving out of my state. They are going south where labor is cheaper. I think we got spoiled with great pay for so long now that the companies want to cut the pay everyone is complaining and unions are striking there for they just close shop up and move out. But good news is Toyota is moving into Michigan with force. Toyota has 5 or 6 new plants to go online in the next couple years in Michigan.
---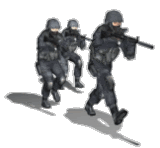 Your Actions Today, Decide Your Future Tomorrow
2005 6.0 Crew Cab Long Box Lariat, current truck
2004 6.0 destroyed by contaminated fuel
2002 7.3L burnt