Cummins motors/years
---
Hey does anyone know what motors/years Cummins made?

I needa figure out which motor would fit in a scout II
---
Joe
White 2002 F350 7.3
Pinch weld covers
Amp steps
KMC XD Ambush
BFG AT's
aFe stage II with pro guard 7
Edge Juice w/ Attitude
Rockford, pioneer, kicker, polk
5" Turbo back from farmboy
Foil delete
08 vent badges
CB
Quote:
If you can cut a massive hole in your own fender, I'd say your the DIYOTM. I'd be ****ting myself that something would go wrong.
made my day
Compression Ignition Addict
Join Date: Jun 2009
Location: Lewiston, ID
Posts: 2,343
Thanks: 4
Thanked 5 Times in 5 Posts
Mentioned: 1 Post(s)
Quoted: 40 Post(s)
Feedback Score: 0 reviews
Not a very clear question, but a 4BT will fit for sure.
---
Back to the blue oval: 08 F350 FX4 CCLB - DPF/EGR delete - Spartan tuner - S&B CAI - 4 in DP to 5 in SP
First truck: Early 99 F350 SC LB ZF6 4WD - SOLD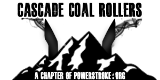 Runnin'wita2cylhandycap
Join Date: Jan 2008
Location: Wes Taycksus Ya'll
Posts: 1,227
Thanks: 0
Thanked 0 Times in 0 Posts
Mentioned: 0 Post(s)
Quoted: 0 Post(s)
Feedback Score: 0 reviews
Quote:
Hey does anyone know what motors/years Cummins made?

I needa figure out which motor would fit in a scout II
4 banger swaps
These guys can fix you up
---
Free Peek at a Nice Pair!
The only "Tuner" in my truck, must have fell out of the wifes Tunerfish Sandwitch.
Ford F-450 Cummins slideshow pic's