9 months away
---
No I am not having another kid.



Ok in about 9 months we all will be putting christmas trees up. So did I just waste an hour of my time. By taking down all my christmas decorations.
---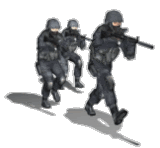 Your Actions Today, Decide Your Future Tomorrow
2005 6.0 Crew Cab Long Box Lariat, current truck
2004 6.0 destroyed by contaminated fuel
2002 7.3L burnt
Compression Ignition Addict
Join Date: Jul 2007
Posts: 5,627
Thanks: 7
Thanked 15 Times in 15 Posts
Mentioned: 0 Post(s)
Quoted: 5 Post(s)
Feedback Score: 0 reviews
I just left all my tree lights up, i din't put up house lights this year. every once in a while I leave the tree lights on all night, it pisses the neighbors off real bad lol
---
Quote:
Originally Posted by Ianstew
There is a difference in a government acting responsibly within their powers, and a government that just decides what their powers are and what responsibility means based on political whimsy.