AX Men
---
New season starts tonight. So far so good. The dude from the bayou is awesome!
---
Josh
04 F350
CC SB DRW IT HAS SOME STUFF
"Idiopathic, from the Latin meaning we're idiots cause we can't figure out what's causing it."
House M.D.
Compression Ignition Addict
Join Date: Jun 2009
Location: Eagle Creek, OR
Posts: 336
Thanks: 0
Thanked 0 Times in 0 Posts
Mentioned: 0 Post(s)
Quoted: 0 Post(s)
Feedback Score: 0 reviews
I have it recording on my dvr right now. Blazer game takes precedence. I'll watch it when the game is over. It was one of my favorite shows last year.
---
Alex Bauld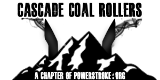 2002 F350 Crew Cab Long Bed
- Napa 6637 Intake
2001 F250 Crew Cab Short Bed
- Stock
1995 Acura Integra GSR
-Way too many mods
1991 Acura Integra LS
- CRVtec Swap
- Built from ground up