Compression Ignition Addict
Anyone hear about Roketa or ODES???
---
---
2008 Nissan Titan PRO-4X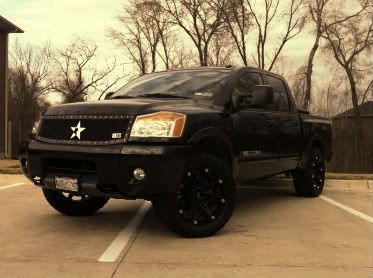 Mods:
Superchips 93 tune, 18" Magnaflow Muffler, Bilstein 5100 Struts & Shocks, 20" Jesters, 33" Toyo MT, Kenwood DDX812 with Nav, 2 12" RE Audio SE's, Sundown SAE-1000D amp, RBP Grille, 6000K HID Lows/Fogs, 20%/5% tint, Hardwired Valentine 1, RBP 4.5" Black Exhaust Tip, Black UWS Low-Pro toolbox, LED map/spot/door/floor/cargo/tailgate/reverse/license plate lights, Bosch Wipers
Compression Ignition Addict
Join Date: May 2006
Posts: 241
Thanks: 0
Thanked 0 Times in 0 Posts
Mentioned: 0 Post(s)
Quoted: 0 Post(s)
Feedback Score: 0 reviews
my buddy had a roketa, typical chinese knockoff. stay with the big brands. even if you have to buy a used one they will hold up better.
FJuanfiddy mod
Looks like a Honda from the side. but definately stick with the big brands on those easier to find parts and so forth if you have problems
---
Email: Dave@powerstroke.org
2011 F150 Ecoboost Crew cab lariat. Custom tunes from KEM and 5Star, and Unleashed
2012 F150 Crew Cab Ecoboost stock for now-Totaled March 12 2015
2006 F250 ECSB Lariat 4x4
Leveling kit, 315/70/17 Kelly TSRs on Method race wheels
ARP studs and OEM gaskets done by Renegade Diesel
ECM and Atlas 40 FICM tuned by Bill at PHP SCT tunes by Truck Source Diesel. Gearhead, Innovative, Wildman and Tyrant diesel
Flowmaster/MBRP Hybrid Exhaust
Edge Insight CTS
Coolant filter
Bulletproof diesel FICM EGR Delete, Oil Cooler and Water Pump, and Light bar.
Dually LED lights from Stealth Automotive/Xpedition Outfitters
No Limit Fab 6.0 Cold Air Intake
http://www.bulletproofdiesel.com/default.asp
http://nolimitfabrication.com/