video games
---
Ok so I am behind on the times. I still have a ps2. I am not going out and buying a ps3, or nintendo wii, or an x box 360.

But what I am thinking of is getting Guitar hero for my ps2.

What I am wanting to know is what Guitar Hero Set up is good for the ps2. I been reading reviews of the different ones. So right now I am confused on which one to get.

Main thing is my ps2 collects quite a bit of dust at my house. Really doesn't get played unless I am bored, there is a foot of snow on the ground, and it is still snowing. So basically unless it is winter time. I don't mess with it much. But I got this bug up my rear to get guitar hero.

So let me hear the pro's and con's.
---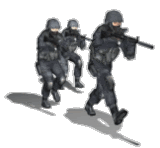 Your Actions Today, Decide Your Future Tomorrow
2005 6.0 Crew Cab Long Box Lariat, current truck
2004 6.0 destroyed by contaminated fuel
2002 7.3L burnt
Viking Heavy Diesel
Join Date: Nov 2007
Location: Wasilla, AK
Posts: 20,735
Thanks: 10
Thanked 10 Times in 10 Posts
Mentioned: 0 Post(s)
Quoted: 6 Post(s)
Feedback Score: 1 reviews
I love GH. One of the most fun games ever in my opinion. I have no idea what is or is not compatible with the PS@ but I have been hearing great things about the new Metallica and AC/DC box sets!
---
Project Frankenstein
1997 Ford F-350, Dually conversion, Cobra 29 LX CB, 12000 watt converter, All LED lights, TW tunes, 4" DP, Napa Intake, coolant filter, 140cc Injectors and lots of running lights.
Quote:
Thanks. I'll give er a good wackin in the morning.