Movie ?
---
Remember a movie, where a guy had a tattoo of a girl. It was his wife. Well the guy had the tattoo redone. So it looked like the girl's head was getting blown off.

I can not think of the movie name at all. Or who played in it. I remember it was a comedy. But that is about all I remember.

Some please help because it is causing me to get a head ache.
---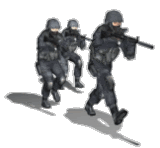 Your Actions Today, Decide Your Future Tomorrow
2005 6.0 Crew Cab Long Box Lariat, current truck
2004 6.0 destroyed by contaminated fuel
2002 7.3L burnt
Emergency Services
Join Date: Apr 2006
Location: Armstrong B.C. Canada
Posts: 800
Mentioned: 0 Post(s)
Tagged: 0 Thread(s)
Quoted: 0 Post(s)
Thanks: 0
Thanked 2 Times in 2 Posts
Feedback Score: 1 reviews
i think that was Born in East LA or something like that, if it is the one I am thinking of it was Cheechs first movie without Chong but i haven't seen that one in alot of years.
---
1978 Ford Bronco
12v Cummins
ZF-5 NP 205 10.25 rear Dana 60 front
Denny T fuel pin 366 governor spring
HX 35 turbo BD exhaust brake
Powerstroke intercooler
1990 F-350 Crew-Cab Short Box XLT 4x4
Powerstroke E4OD
170cc stage 1 injectors, superduty intercooler, flowmaster 3" down pipe, 4" exhaust, 6637 filter, 17* HPOP, Wildman tunes, build E4OD, 5 disc billet converter, Irate E-fuel, 1.0 exhaust housing, WW2, CCV mod, homemade RSK