Any LSP Mmbers in or close to Weatherford?
---
If anyone is close to the Weatherford area shoot me a PM please. I'm trying to get some goodies for the meet in a few weeks and Chris with NHRDA is in that area for a few days.
---
'05 F250, CC, FX4, 6.0 PSD
SCT Livewire & Chris at TSD tunes
MTW Stage 1 Turbo
DJ's FUEL+ - Fuel Pressure Intensifier
Nitrous Express NXd Stacker
Snow Performance Stage III Water/Meth Kit
ARP Studs
MBRP 4" Turbo Back w/ no Muffler & no Cat
DashBoss on my iPad
ISSPRO Gauges in Triple A-Pillar
High Idle Mod
Iron Horse Front Bumper Replacement
12,000LB MileMarker Winch
2000Watt Power Inverter
Viper 5901 Remote Start/Alarm
Pioneer Avic-D3 Stereo/Nav
Train Horns!
Valentine 1
Velvet ride shackles
RockStars on 33's
Big azz dent from a blown tire.
"It is foolish and wrong to mourn the men who died. Rather we should thank God that such men lived."
- General George S. Patton, Jr
Please support our troops!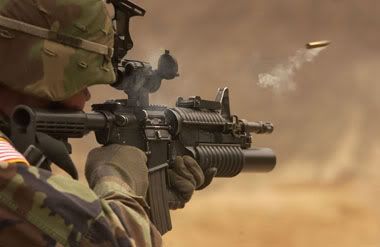 Compression Ignition Addict
Thats just outside of Fort Worth. Oughtta be someone up there
---
2012 F-350 CCSB Lariat 4x4
2 1/2" leveling kit
35" Nitto Trail Grappler M/T's
S&B CAI
6.7 Scorpion
91k miles
Back in the diesel game!
In the words of David Crockett, "You may all go to hell. I will go to Texas!" spoken in the halls of congress; circa 1830's
Cynic
Join Date: Jun 2007
Location: Fort Worth, Texas
Posts: 11,179
Mentioned: 0 Post(s)
Tagged: 0 Thread(s)
Quoted: 0 Post(s)
Thanks: 0
Thanked 5 Times in 3 Posts
Feedback Score: 0 reviews
---
Voluntary Banishment: Knowing when to leave.
Total Diesel Performance\Unlimited Diesel Performance\Diesel Innovations\BTS\Terminator Engineering\Swamp's Diesel Performance\Black Widow Diesel\Calvert Racing
Compression Ignition Addict
Join Date: Jan 2008
Posts: 1,286
Mentioned: 0 Post(s)
Tagged: 0 Thread(s)
Quoted: 0 Post(s)
Thanks: 0
Thanked 0 Times in 0 Posts
Feedback Score: 0 reviews
If Dirk can not get out there I might be out there soon. PM Me the details if you need some help. JJ
---
04 F-550 CC 6.0 4x4 cab n chassis 4.88 XLT 193K
Money maker with utility bed.
97 F-350 CC 7.3 ZF-5 4x4 4.10 324K
Moves my stuff around.