Kill and Killed
---
Figured I'd post a couple of my kills and the time I was killed.

Best kill was I pulled up to a stop light and looked over to my right and there was a white 6.0 reg cab long bed. He see's me looking and he revs his truck so I do the same and when the light turned green we both took off. He kept up until about 50 mph then I pulled away.


Worse killed was I was on my way home from school one day and was on the highway headed home and some kid that has a camaro was coming up behind be so I decided to toy with him a little bit and got over in the other lane. He rides next to me and I stomp on it and I thought I had him for a minute then I heard him step on it and he was gone. This happened two other times before I had to get off an exit.


Another kill was arandom guy in some early 2000's toyota car. My buddy yelled something out the window at him and pissed the guy off and at the next stop light we traded some words. He called my truck a POS and said it was knocking so I made sure I informed him that it was a diesel. Then proceeded to call his car a POS and said it was made with chopsticks. So he said it was a rental car (total BS) and that he would smoke me. I had a load of ply wood in the back unstrapped down so I spooled my turbo up probably to around 15 psi and when the light turned green he took off and I just drove off normally.
---
PM ME FOR VINYL DECALS!
SOLD!!!!!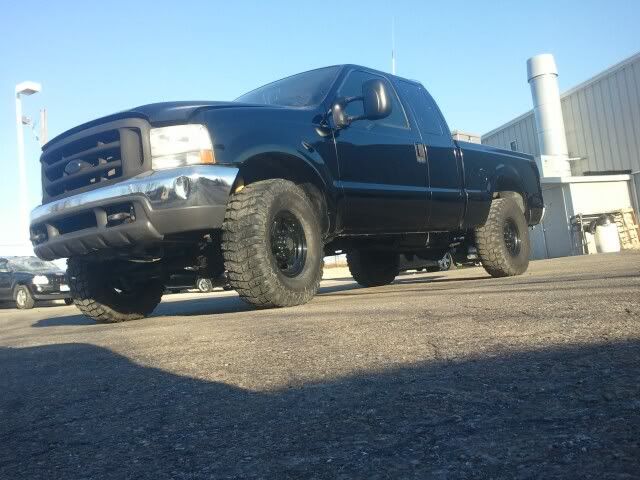 ARP head studs
4 inch down pipe
5 inch straight pipe
ts 6 pos chip
foil delete w/ polished IC pipes
ugly step delete
2% tint
black lariat rims
35 inch Pro Comp Xterrains
7 inch in dash dvd player
remote starter
16.265
scuffs *****
Good job on the yota!
---
Sr. Engineering Tech/OPS Technician @ Your local cable company.

1997 7.3L PSD
| 4" MBRP Exhaust | S&B CAI | Torque Converter Lock-Up Switch | Exhaust Brake | FPR Shim |DB High Torque Starter | 188,000 Miles | Xtreme Daily Tune |
SOLD

2014 Ford Fusion SE | 1.6 EcoBoost | 6-Speed Manual | The basics and some goodies |

Compression Ignition Addict
Thankya sir
---
PM ME FOR VINYL DECALS!
SOLD!!!!!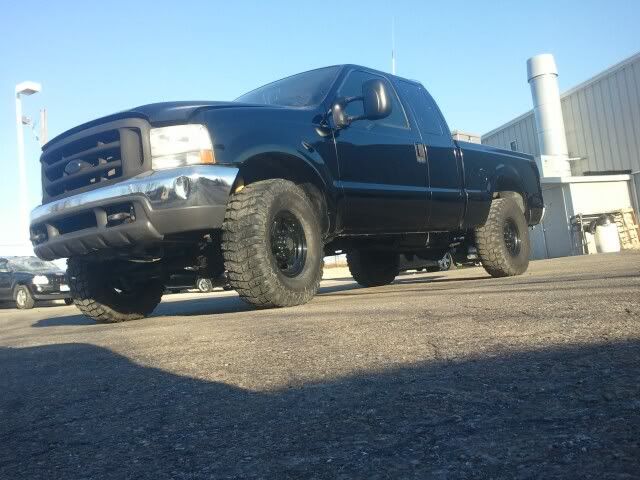 ARP head studs
4 inch down pipe
5 inch straight pipe
ts 6 pos chip
foil delete w/ polished IC pipes
ugly step delete
2% tint
black lariat rims
35 inch Pro Comp Xterrains
7 inch in dash dvd player
remote starter
16.265