Nearly walked a Neon...
---
I'm new to the forum and expecially like this section, so I thought I would post a little something...

I was cruising in my 2000 F-350 4X4 the other day running some errands and thought I would stop at Checkers on 40 in Ellicott City for some food on my way home. I missed the turn for the drive-in and had to go up 40 a little to the next light and flip a u-ey.

As I'm pulling the U turn, this guy (assumed High School Kid) pulls out of a gas station in a First Gen Neon with the altezza tails, fart-can, and wing larger that that of an F-14. I was feeling a little froggy since I had just had a pretty good evening and even better morning and let the 7.3L Turbo Diesel breathe a little. I think this kid was about to poo on himself as I pulled on him and got up on his drivers side door. I think I got up to around 70-ish, (Dunno for sure, I was watching the boost gauge peak out at 25psi) and backed b/c my second u-ey was coming and I've got compressor surge!

I slowed to fip yet another U-ey to get back to Checkers and the kid passes me and turns to take the same u-ey. I could see him staring at me in his drivers rear-view with a "WTF just happened" look on his face. I just smiled, nice and big.

I LOVE MY PSD!

Ditty
---
DITTY
Brisco:
-White 2000 F-350 PSD CrewCab/SRW/LongBed/4x4/
6spd Manual
/
HUGE Powerstroke.Org Vinals!
Favorite Mods: Baby-seat mod/Girlfriend delete/6pos on Xtreme!
Repairs since bought: both batteries/alternator/3 transmissions/4 clutches/entire front axle/new steering stabilizer/power steering pump
Still broken: cracked windshield/all glowplugs/glowplug relay/4WD still out/trailer harness no power
Current Best: 16.149@84.13MPH (Est.7800lbs)
International Threat
Join Date: May 2006
Location: Elkton, MD
Posts: 13,088
Mentioned: 0 Post(s)
Tagged: 0 Thread(s)
Quoted: 0 Post(s)
Thanks: 0
Thanked 9 Times in 5 Posts
Feedback Score: 1 reviews
lol at the "staring at me" part haha...
---
2001 F250
11.62 @ 115.79
Owner of Marty's Diesel
Elkton, Maryland

The Fat Mod
Join Date: Aug 2006
Location: Hickory, NC
Posts: 12,509
Mentioned: 0 Post(s)
Tagged: 0 Thread(s)
Quoted: 0 Post(s)
Thanks: 0
Thanked 1 Time in 1 Post
Feedback Score: 0 reviews
Thats a pretty good story! I likes it alots!
---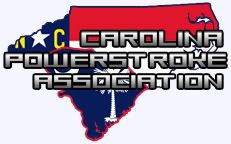 im fat and ugly
Join Date: Aug 2006
Location: Shreveport, LA
Posts: 15,689
Mentioned: 0 Post(s)
Tagged: 0 Thread(s)
Quoted: 0 Post(s)
Thanks: 0
Thanked 7 Times in 6 Posts
Feedback Score: 0 reviews
good one
psd 1-fartcan 0