im fat and ugly
Join Date: Aug 2006
Location: Shreveport, LA
Posts: 15,689
Mentioned: 0 Post(s)
Tagged: 0 Thread(s)
Quoted: 0 Post(s)
Thanks: 0
Thanked 7 Times in 6 Posts
Feedback Score: 0 reviews
welcome aboard

a moderator should be able to help ya
Conservative and Proud
Join Date: Nov 2005
Location: Oregon
Posts: 14,472
Mentioned: 0 Post(s)
Tagged: 0 Thread(s)
Quoted: 1 Post(s)
Thanks: 0
Thanked 1 Time in 1 Post
Feedback Score: 0 reviews
WELCOME ABOARD!!!
Did someone get the posting issue figured out for ya?
---
2001 F350, Lariat SC LB 4X4 PSD
Quadzilla Commander
Zoodad with Stealth Screen

National Hot Rod Diesel Association
The Org. Staff reserves the right to move, modify, delete or merge posts at our discretion and without explanation.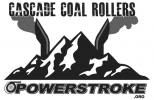 The Fat Mod
Join Date: Aug 2006
Location: Hickory, NC
Posts: 12,509
Mentioned: 0 Post(s)
Tagged: 0 Thread(s)
Quoted: 0 Post(s)
Thanks: 0
Thanked 1 Time in 1 Post
Feedback Score: 0 reviews
To POWERSTROKE.ORG
---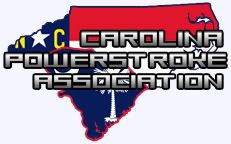 Compression Ignition Addict
Welcome to the forum!
---
2005 F350 XLT FX4. 2.5" leveling kit, 03 turbo, 4" MBRP Turbo-back, 58v FICM, SCT X4, Irate Diesel coolant filter