SCT LIVEWIRE for sale
---
I have an Sct Livewire tuner is for sale. It is used had it for 1 month I am gettting rid of it due to my head gaskets went and my tranny went the same week. So I am putting a Cummins into my truck. My asking price is $500 or reasonable offer.

I soon will have a ARP Head studded and rebuilt 2004 6.0 Powerstroke motor for sale anyone interested I'd like at least $5000 but all reasonable offers will be taken into consideration. And or ill trade for a cummins and tranny.

If you guys know anyone please let me know
---
2004 F 350 LARIAT CREW CAB 5.9 12v CUMMINS
STRAIGHT PIPED 8 INCH MITRE CUT STACK
6 sp 5600 241dhd
7IN LIFT 37IN TIRES
BLACKED OUT TALLIGHTS/ CAB/ THIRD BRAKE LIGHT
Compression Ignition Addict
I meant to also say any reasonable offers will be considered
---
2004 F 350 LARIAT CREW CAB 5.9 12v CUMMINS
STRAIGHT PIPED 8 INCH MITRE CUT STACK
6 sp 5600 241dhd
7IN LIFT 37IN TIRES
BLACKED OUT TALLIGHTS/ CAB/ THIRD BRAKE LIGHT
Compression Ignition Addict
Join Date: Nov 2008
Location: Crane/Evansville, IN
Posts: 7,846
Mentioned: 0 Post(s)
Tagged: 0 Thread(s)
Quoted: 0 Post(s)
Thanks: 0
Thanked 1 Time in 1 Post
Feedback Score: 1 reviews
Hey im not bashin your prices but im pretty sure you can get a SCT for like 300. By the way good luck with the cummins swap.
---
2000 F-250 216k- smoke much?


Facebook: Anthony VanCamp
Add me if you'd like
Powerstroke.org Fanatic
Join Date: Jan 2009
Location: Terre Haute, Indiana
Posts: 126
Mentioned: 0 Post(s)
Tagged: 0 Thread(s)
Quoted: 0 Post(s)
Thanks: 0
Thanked 0 Times in 0 Posts
Feedback Score: 0 reviews
How many miles on the 04 6.0 motor?
---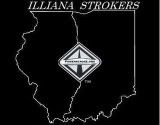 05 PSD: SCT Livewire custom tuned by Innovations, Bully Dog: RFI, BD boost fooler, Zoodad, CCV mod, EGR block off (not installed), Bully Dog 5in turbo back muffler delete, ARP studs, 198cc injectors, Dynatrac 4.56, 6in Skyjacker