Show of Force Video
---
Hey everyone...I was talkin to a buddy of mine who unfortunately owns a 06 Dodge and is part of the Dodge Forum. They do a yearly Truck of the Year and make a yearly "Show of Force" video ( we all know thats gotta be an awesome video...
) Anyway...I was thinking maybe we should do that? Everyone sends in pics or video clips of their trucks muddin, pullin stuff, dragging, etc. and it all gets made into a yearly video. What do yall think? I think it would be cool and it'd be something we could all share as an extended Powerstroke.org family...leave comments!
-Ben
Compression Ignition Addict
That would be awesome!!! I bet one of the sponsors could put up a prize too!
Im down, just let me know when and ill send in some pics!

good idea dude!
---
Joe
White 2002 F350 7.3
Pinch weld covers
Amp steps
KMC XD Ambush
BFG AT's
aFe stage II with pro guard 7
Edge Juice w/ Attitude
Rockford, pioneer, kicker, polk
5" Turbo back from farmboy
Foil delete
08 vent badges
CB
Quote:
If you can cut a massive hole in your own fender, I'd say your the DIYOTM. I'd be ****ting myself that something would go wrong.
made my day
PMR = JUNK
i like the idea too.
---
BPS President
2000 F-250, forged rods, 38r turbo, BTS trans, TW tuning and Bad Night Special 50 horse Caterpillar injectors
2002 F-350, remote engine mod
Quote:
Yeah, I'd probably feel a bit drained after firing twice in rapid succession.
Facebook: Jake Phillips. If you add me tell me who you are.
Marine Raiders>Seals
Join Date: Dec 2006
Location: Solsberry, IN
Posts: 7,119
Mentioned: 1 Post(s)
Tagged: 0 Thread(s)
Quoted: 0 Post(s)
Thanks: 4
Thanked 66 Times in 49 Posts
Feedback Score: 0 reviews
Compression Ignition Addict
Join Date: Jan 2006
Location: Houston, Texas
Posts: 1,257
Mentioned: 0 Post(s)
Tagged: 0 Thread(s)
Quoted: 0 Post(s)
Thanks: 0
Thanked 0 Times in 0 Posts
Feedback Score: 0 reviews
I would have to go tear up my truck to make it in the video
---
Waylon
2006 F-250 C/C LB FX4
SCT tuned by everyone!
ARP Studs
Elite EGR Delete
5" MBRP w/ 6" Tip
AirRaid Intake
AccuFab elbow
ZooDad
03 Turbo
6" Rize w/ 37/13.50R22 Toyo M/T's
22x12 Rockstars
AutoMeter Ultra-Lite EGT, Trans, Boost, and Air pressure gauges
Train Horns on ViAir 450C
Avic-D3 w/ 4-10's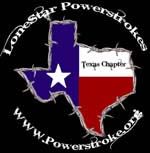 What u talkin bout willis
i could do a little
---
2005 F-250
Tuned by Innovative
Deleted by Performance Machine
Coolant filter (Orderd) by Performance Machine