Twas the Night Before Christmas in Michigan
---
Some of the members here have heard me talk about The position my state is in. Well some one did a little creative writing about it. I found this on a Michigan news website.


JACKSON -- 'Twas the night before Christmas and all through the state, the people were starving while Granholm ate steak. She looked at her administration and said with a laugh, "We evicted them all. Who else can we shaft?"

"Please pass me the steak, I'll give it some thought. Don't waste all this food the taxpayers bought." She looked out the window all snowy and cold, when up she did jump: "Let's go after the old."

We'll go after their pensions, their Medicare and all, we'll make their lives miserable, we'll all have a ball. They talked about prisons, the inmates and staff, with a gleam in her eye said, "The guards we can shaft."

We'll lay off large numbers, we'll work them alone. We don't give a darn, we're safe in our home. They all raised their glasses, said a toast we must do: "Here's to all the poor people and homeless we screw."

We'll take all their welfare, their food and their heat we'll shut down some prisons, put the cons on the street. We'll put them on tethers, probation and parole and turn them all loose, with no place to go.

They won't have a job, they'll live on the street. Their only survival is whom they rob, rape or beat. So up they did jump after a wonderful meal. They jumped in their foreign cars, no Fords, Oldsmobile.

All through the night they sped like the wind "Don't worry about tickets, the cops are all friends." So to all of the jobless, she flashed a big grin you have nothing coming, you voted us in.
---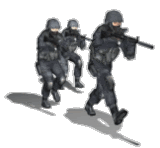 Your Actions Today, Decide Your Future Tomorrow
2005 6.0 Crew Cab Long Box Lariat, current truck
2004 6.0 destroyed by contaminated fuel
2002 7.3L burnt
<--Pro Cooler Racer
Oh dayum!
---
Eric
2007 F250 6.0l King Ranch CC LB
Sponsored by Innovative Diesel Performance
SCT XCal2 w/ Custom Files & FICM tuning
DashDAQ Series II; ARP Headstuds; AFE Stage 2 XP Intake w/ Proguard 7
Industrial Injection 190cc injectors; FASS 150/180; ITP Regulated Return
'03 Turbo Swap; Zex N2O Dry Shot; CFM Smallmouth Intake Elbow
Zoodad w/ Predator Screen; MBRP 4" Cool Duals Straight Piped
EGR Delete w/ full manifold; Coolant Bypass Filter; Train Horns
Eclipse AVN62D; High Idle Mod; BFG ATs 285-65/20s
Truck- 12.51sec @ 108mph @ ~7700lbs (1/4 mi)
Cooler- 39.93sec @ 12.12mph @ ~180lbs (1/8 mi)
Email: DKR@powerstroke.org
duct tape & zip ties
Quote:
Originally Posted by
Delaware King Ranch
View Post
Oh dayum!
That basically sums up what is happening in my home state. But election day will be here soon, just not soon enough.
---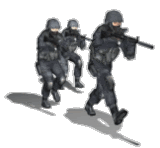 Your Actions Today, Decide Your Future Tomorrow
2005 6.0 Crew Cab Long Box Lariat, current truck
2004 6.0 destroyed by contaminated fuel
2002 7.3L burnt