Breaking NEWS:...
---
Breaking NEWS:... The Pity Train has just derailed at the intersection of Suck It Up & Move On, and crashed into We All Have Problems, before coming to a complete stop at Get the Hell Over It. Any complaints about how we operate, can be forwarded to 1-800-waa-aaah with Dr. Sniffle Reporting LIVE from Quitchur *****in'. If you like this, great. If you don't...suck it up princess! Life doesn't revolve around you!
Compression Ignition Addict
Join Date: Oct 2009
Location: Moses Lake, Washington
Posts: 196
Thanks: 0
Thanked 1 Time in 1 Post
Mentioned: 0 Post(s)
Quoted: 0 Post(s)
Feedback Score: 0 reviews
Hell yes lol
---
95 7.3 4x4 auto ex. cab LB, 3in DP into 7in single stack
, K&N cold air intake, built tranny, fpr shim, HKS turbo timer, D60 with 6in springs, crossover steering.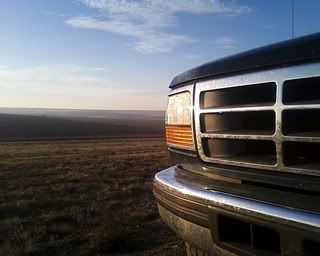 Super Moderator
Join Date: Jul 2008
Location: Orangevale, CA
Posts: 15,406
Thanks: 83
Thanked 507 Times in 491 Posts
Mentioned: 5 Post(s)
Quoted: 275 Post(s)
Feedback Score: 0 reviews
Wait.....Won Ate Hunnerd....................got it!
---
Owner | Operator:
Darryl
My Truck Garage:
Ol' Guy
Tow Toy Garage :
Pilgrim International 31RE3SLF5
United States Navy
- IC2 - '76-'80