Senior Citizen texting shortcuts
---
Subject: senior texting





ATD - At the Doctor's

BFF - Best Friends Funeral

BTW - Bring the Wheelchair

BYOT - Bring Your Own Teeth

CBM - Covered by Medicare

CUATSC - See You at the Senior Center

DWI - Driving While Incontinent

FWBB - Friend with Beta Blockers

FWIW - Forgot Where I Was

FYI - Found Your Insulin

GGPBL - Gotta Go, Pacemaker Battery Low

GHA - Got Heartburn Again

HGBM - Had Good Bowel Movement

IMHO - Is My Hearing-Aid On?

LMDO - Laughing My Dentures Out

LOL - Living on Lipitor

LWO - Lawrence Welk's On

OMMR - On My Massage Recliner

OMSG - Oh My! Sorry, Gas

ROFL...CGU - Rolling on the Floor Laughing...Can't get Up!

TTYL - Talk to You Louder

WAITT - Who Am I Talking To?

WTFA - Wet the Furniture Again

WTP - Where's the Prunes

WWNO - Walker Wheels Need Oil
---
Email: Dave@powerstroke.org
2011 F150 Ecoboost Crew cab lariat. Custom tunes from KEM and 5Star, and Unleashed
2012 F150 Crew Cab Ecoboost stock for now-Totaled March 12 2015
2006 F250 ECSB Lariat 4x4
Leveling kit, 315/70/17 Kelly TSRs on Method race wheels
ARP studs and OEM gaskets done by Renegade Diesel
ECM and Atlas 40 FICM tuned by Bill at PHP SCT tunes by Truck Source Diesel. Gearhead, Innovative, Wildman and Tyrant diesel
Flowmaster/MBRP Hybrid Exhaust
Edge Insight CTS
Coolant filter
Bulletproof diesel FICM EGR Delete, Oil Cooler and Water Pump, and Light bar.
Dually LED lights from Stealth Automotive/Xpedition Outfitters
No Limit Fab 6.0 Cold Air Intake
http://www.bulletproofdiesel.com/default.asp
http://nolimitfabrication.com/
Shade tree mechanic
Join Date: Mar 2008
Location: Lake Tapps, Wa.
Posts: 8,298
Thanks: 2
Thanked 0 Times in 0 Posts
Mentioned: 0 Post(s)
Quoted: 0 Post(s)
Feedback Score: 1 reviews
those are hilarious
---
MATT

Now featuring a 6.4 fat bottum 6 speed

95 f250--238k and counting

RDS stage I's-TW live tuned-Dana 60 swap-9" lift/40x13.5x20 ProComps-ZF5 swap/short throw/South Bend CON OFE-Iron Bull front-AFE CAI-SD innercooler-Fab Tech traction bars-MBRP DP/6" black miters-Autometer boost/pyro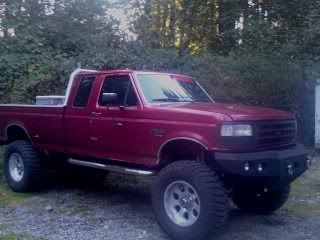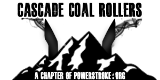 "If you dont have ambition and big dreams, you end up working hard for someone who does"