North bound and down
---
See yall in next Thursday, til then you all be safe. I am off to great North of Michigan. To my fellow hunters out there if you use a tree stand strap in it might save your life.

Yall be safe and see ya on the flip side, keep the dirty side down clean side up, keep it between the white lines and to the left of the yellow one.
---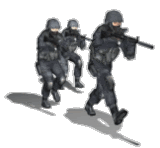 Your Actions Today, Decide Your Future Tomorrow
2005 6.0 Crew Cab Long Box Lariat, current truck
2004 6.0 destroyed by contaminated fuel
2002 7.3L burnt
duct tape & zip ties
Well I am home a day early. I shot a doe on opening day. It is warm so I had to come home early and get my meat to the processor.
---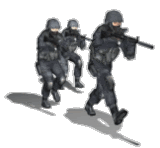 Your Actions Today, Decide Your Future Tomorrow
2005 6.0 Crew Cab Long Box Lariat, current truck
2004 6.0 destroyed by contaminated fuel
2002 7.3L burnt