Compression Ignition Addict
Join Date: Jan 2007
Location: Williamsburg, Ohio
Posts: 1,049
Thanks: 0
Thanked 3 Times in 3 Posts
Mentioned: 0 Post(s)
Quoted: 0 Post(s)
Feedback Score: 0 reviews
Ya usually get what ya pay for, I probly would avoid it.
---
2004 F-250, ZF-6, 03 turbo 4" mbrp exh. PHP reprogrammed FICM, sct X3, egr delete, auto meter ultra lite boost & pyro, arp head studs, firestone destination m/t's. ccv mod, mag hytec diff covers, 35% tint, dieselsite coolant filter, cat elc, B&W gooseneck hitch.
Emergency Services
No (the rest of this is due to 10 letter minium)
---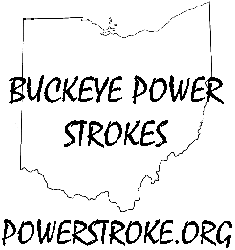 On vacation from a truck for a year or...
Looking at 6.4s Moving in a few months then hopefully buying my dream truck!!!
Driving an Audi till then...
but at work I drive
16 E-450s 7.3 powerstroke Ambulances
7 Duramaxes
1 GMC Kodiak Ambulance
NO CUMMINS.....