Let's See ur Pics!
---
Got a good idea...those of you who have modded ur truck since you bought it...lets see some before, during, and after pics! I'll start...
Brand New...
After a new Grille...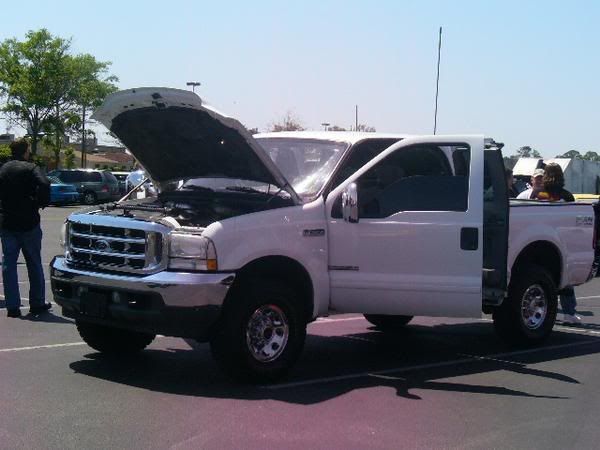 First Award...
After 6"Lift
New Headlights and 08 Mirrors
New Front End...
---
-Ben
2011 F250 FX4
6.7 PowerStroke
Compression Ignition Addict
Join Date: Nov 2006
Location: forest lake, minnesota
Posts: 2,290
Thanks: 0
Thanked 1 Time in 1 Post
Mentioned: 0 Post(s)
Quoted: 0 Post(s)
Feedback Score: 0 reviews
not to rain on your parade but i think there is a couple of these threads started already, nice looking truck thou
---
studs,egr delete(sinister),dieselsite coolant filter, nuc oil bypass, dj's fuel + regulated fuel return, sct by eric, 4in silverline no cat, isspro gauges, cat elc coolant, hids, lots of other odds and ends......
Serving Our Country!
oooo...my bad.
---
-Ben
2011 F250 FX4
6.7 PowerStroke