Diesel Freshness
---
How long can diesel be stored with a stabilizer added to it?

Background - I am getting a hot water pressure washer that is going to use diesel for the burner. I will not be using the burner on a regular basis so I don't want to have diesel that's going to go bad on me.

Any thoughts or ideas?
---
Mark
2008 F-250 Lariat CC 4x4 AKA: Jolene
Dual Alternators (from the factory)
5% Tint All Around
High Idle Mod
Line-X
Roll-N-Lock
Clifford 50.5x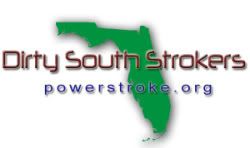 Compression Ignition Addict
Join Date: Jan 2006
Location: Houston, Texas
Posts: 1,257
Thanks: 0
Thanked 0 Times in 0 Posts
Mentioned: 0 Post(s)
Quoted: 0 Post(s)
Feedback Score: 0 reviews
I had a couple 55 gal drums of red-dye sit for about 6 months before we used them and I didn't notice any difference,
---
Waylon
2006 F-250 C/C LB FX4
SCT tuned by everyone!
ARP Studs
Elite EGR Delete
5" MBRP w/ 6" Tip
AirRaid Intake
AccuFab elbow
ZooDad
03 Turbo
6" Rize w/ 37/13.50R22 Toyo M/T's
22x12 Rockstars
AutoMeter Ultra-Lite EGT, Trans, Boost, and Air pressure gauges
Train Horns on ViAir 450C
Avic-D3 w/ 4-10's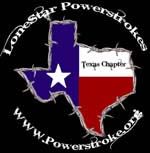 Compression Ignition Addict
how bout a 500 gallon tank??? I'm considering it when I move back to the farm since I can get it delivered at that days prices with no charge to use the tank, then use it for the next 4 months or more until I need more. Would be nice considering I'll be driving an hour each way again and fuel prices seem to only be going up, but wouldnt be for me! (Not to mention I could be running farm diesel.....if I can get a locking fuel cap and maybe fuel door, then "forget" my key at home with the tank!)
---
2005
F250 4x4 CC/SB
-un-important stuff...lifted, 20's, 37's, exhaust, SCT, gauges, AFE, ZooDad, horns, tint, dvd, AV, speakers,...
-IMPORTANT stuff....1yr. old Peyten riding along with me in the back seat and his pregnant mommy in the passenger seat......due May 2010!!!