Chat room!!!!
---
bored... someone hit the chat rooms lol... Logan that means you :p
The Fat Mod
Join Date: Aug 2006
Location: Hickory, NC
Posts: 12,509
Thanks: 0
Thanked 1 Time in 1 Post
Mentioned: 0 Post(s)
Quoted: 0 Post(s)
Feedback Score: 0 reviews
OK, I'm there.
---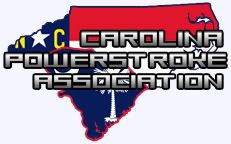 Served Our Country!
Raul.. waiting on you
---
USMC 96-00/0311
If you don't stand behind our troops, please feel free to stand in front of them.
2008 F250 Supercrew, Custom 14'' 4-link, F.O.A 2.5 Coil overs, 40/15.5R22 Toyo MTs on Hostile 22x14 Wheels, Yukon Lockers/4.56 gears,
PSC Hydro kit, H&S Mini Maxx with KEM 345 Tune, S&B CAI, TurboSmart BOV, No Limit Fab IC, EGR Delete w/ CSP, MBRP 5' exhaust, AirDog II, TransferFlow Tank, Rigid Industries Lightning!.