7.3 Shaker Hood???
---
Not sure how many have seen this in the back of any diesel magazine, but I just wanted to know if any one has this or knows someone who has one??? I'm not sure if it has the cool look factor.....its different
Jobe Performance - Intercoolers
Emergency Services
seems like alot of money.. for something that makes the truck look silly, plust they have a K&N filter on a diesel. so i wouldnt trust em.
---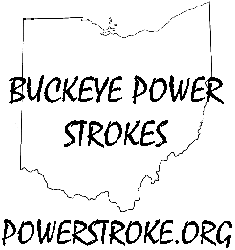 On vacation from a truck for a year or...
Looking at 6.4s Moving in a few months then hopefully buying my dream truck!!!
Driving an Audi till then...
but at work I drive
16 E-450s 7.3 powerstroke Ambulances
7 Duramaxes
1 GMC Kodiak Ambulance
NO CUMMINS.....
im fat and ugly
Join Date: Aug 2006
Location: Shreveport, LA
Posts: 15,689
Thanks: 0
Thanked 9 Times in 8 Posts
Mentioned: 0 Post(s)
Quoted: 0 Post(s)
Feedback Score: 0 reviews
yeah ive seen them before, not realy too impressed but to each his own