Track Times
---
Well Today was my first time at the track and in my opinion i did pretty well. What do you guys think?

Reaction: .533
1/4 mile : 15.559 @84.5 mph
---
Austin
CSPowerstrokes@gmail.com
2006 F-250 Crew Cab Short Bed 6.0L Fully Built 5R110
Mods:AeroTurbine 4" Turboback, SCT Custom Tunes By Elite Diesel
Leveled,Rancho RS9000XL Shocks, 35x13.50R18 ProComp Xtreme All-Terrains, Recon Smoked LED Cab & Mirror Lights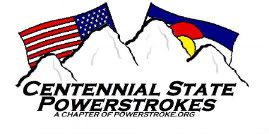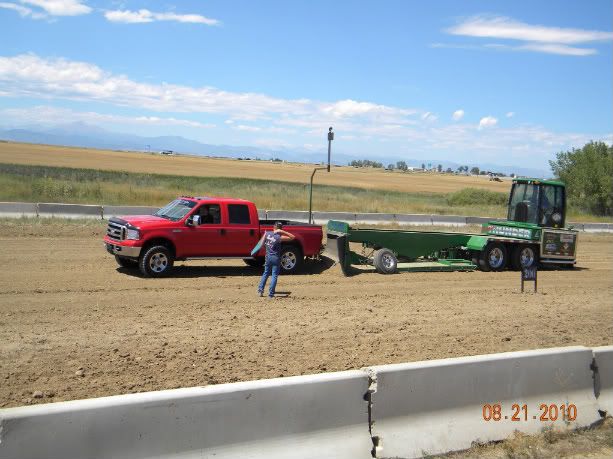 Compression Ignition Addict
Join Date: Dec 2006
Location: waxahachie, texas
Posts: 235
Mentioned: 0 Post(s)
Tagged: 0 Thread(s)
Quoted: 0 Post(s)
Thanks: 0
Thanked 0 Times in 0 Posts
Feedback Score: 0 reviews
Not bad but you need an SCT! 14s for sho!!!!
---
2005 Amarillo F-250 Super Crew FX4
-4in. Pro Comp Lift
-20in. KMC Rockstars
-35in. Nitto Mud Grapplers
-4 in. exhaust w/delete-5in. tip,
-SCT w/Economy, Street, & Looney tunes
-ISSPRO Tranny & Pyro Gauges on Pillar
-Zoodad Mod
-Chrome package incl. door handles
-Billet Grille Inserts
-Black Diamond Plate Toolbox
-Line-X Bedliner
-Tomtom GPS
Compression Ignition Addict
Join Date: Dec 2006
Location: Tucson,AZ
Posts: 2,191
Mentioned: 0 Post(s)
Tagged: 0 Thread(s)
Quoted: 0 Post(s)
Thanks: 0
Thanked 3 Times in 3 Posts
Feedback Score: 0 reviews
sweet once you get a programmer or chip you will be flying down the track.
---
IF CAPS ARE ON IM AT WORK I CANT TAKE THEM OFF
willypscustom cold air intake
4" exhaust straight piped
banks 6 gun
itp regulated return
dp tuner
9" lift 37" tires
agr hydro. assist steering
greddy turbo timer and greddy gauges
wicked wheel
and some other small mods
Compression Ignition Addict
Join Date: Jan 2007
Location: lusby,md & duncansville,PA
Posts: 999
Mentioned: 0 Post(s)
Tagged: 0 Thread(s)
Quoted: 0 Post(s)
Thanks: 0
Thanked 0 Times in 0 Posts
Feedback Score: 0 reviews
good times
he is a mile high too

Matt
---
2006 F250 6.0L
mac intake
ZooDad Mod
Accufab polished Elbow
sct innovative tunes
Cat delete with cool duals
14.069@95.62MPH
someday
water/meth
headstuds
MAP - Mid-Atlanic Powerstrokers member