Why buy from IDP? I'll tell you
---
So this started with buying a SCT TSX with offroad and tunes from Eric at IDP. Tuner worked ok for a few weeks until I started tinkering with the device (shift types etc) The tuner would frequently and when I say that I mean couple times a day, lose connectivity, freeze up, shut down and on and on.

Amongst the other problems was it would RARELY load a tune properly, standard tune times were between 1 hour to 3 hours. Even after the time length in never seemed "right" would shift funky, missed at idle on any tune etc. I called SCT probably 20 times in about 6 months with problems, and every time I would get the cookie cutter, "restart the unit, wait 5 minutes, unplug dongle..." response.

I tried everything the techs would have me do and nothing got better. I finally got one of the tech to tell me its NORMAL to have a 1.5hr tune load time. That is unacceptable to say the least, after going 'round and 'round with them I finally had enough and requested a refund since the device is obviously defective. I spoke with 5 people who told me "no, we dont do that you should have returned it sooner" etc.

Finally I email Eric and told him about the situation and he said "let me look into it" Hours later I received an email saying he was able to arrange a refund (even though SCT was going to ding me 15% restocking, nice huh? For a defective unit) Since I wanted to stay with IDP tunes and service Eric replaced the POS TSX with a X3 offroad with IDP tunes and a Edge CTS monitoring system. Straight exchange, no hassles, returned it within the same day he received my TSX (since my truck cant be run with the turbo back and no tunes)

So there you have it, my tuner is slated to come in tomorrow(tracking confirms it)

Thanks again Eric and IDP!
---
Too many vehicles to keep up with.
Banned
Join Date: Oct 2009
Location: Riverside/Norco, Ca
Posts: 3,771
Mentioned: 0 Post(s)
Tagged: 0 Thread(s)
Quoted: 0 Post(s)
Thanks: 0
Thanked 0 Times in 0 Posts
Feedback Score: 2 reviews
awesome to hear about good people in the business like that.
cant wait to see how you like your new set up now!
Shade tree mechanic
Join Date: Mar 2008
Location: Lake Tapps, Wa.
Posts: 8,298
Mentioned: 0 Post(s)
Tagged: 0 Thread(s)
Quoted: 0 Post(s)
Thanks: 2
Thanked 0 Times in 0 Posts
Feedback Score: 1 reviews
Good deal, nice to hear stuff like this.
---
MATT

Now featuring a 6.4 fat bottum 6 speed

95 f250--238k and counting

RDS stage I's-TW live tuned-Dana 60 swap-9" lift/40x13.5x20 ProComps-ZF5 swap/short throw/South Bend CON OFE-Iron Bull front-AFE CAI-SD innercooler-Fab Tech traction bars-MBRP DP/6" black miters-Autometer boost/pyro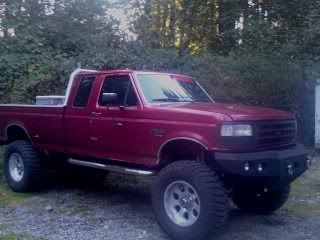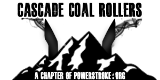 "If you dont have ambition and big dreams, you end up working hard for someone who does"