ordeed 450 KR
---
My buddy ordered a 2011 F450 king Ranch bedliner, nav, 5th wheel prep fully loaded. The dealer ordered it and got a March 1st build date. They sent a notice March 1st and said would be built March 22. It was built March 22 and shipped to a warehouse. It is in "holding" with no release date. What is going on? Anyone know? He had an 08 450 kr fully loaded and sold it 2 months ago. We haul farm equipment a lot that is why he such a beast. I hope they are holding them for a couple weeks to update to the 400 775 program. HEHE.


P.S. The dealer also has 2 F250's and 2 F-350's in the same warehouse in Kentucky I guess is where it is. We are in NC. I just assume they are in KY near the factory.
Compression Ignition Addict
Join Date: Dec 2008
Location: Arkansas
Posts: 230
Thanks: 0
Thanked 1 Time in 1 Post
Mentioned: 0 Post(s)
Quoted: 1 Post(s)
Feedback Score: 0 reviews
I know the feeling as my F350 was built on 3/22 and has yet to be loaded for shipping.. Im without a truck too... Here they sit @ KTP.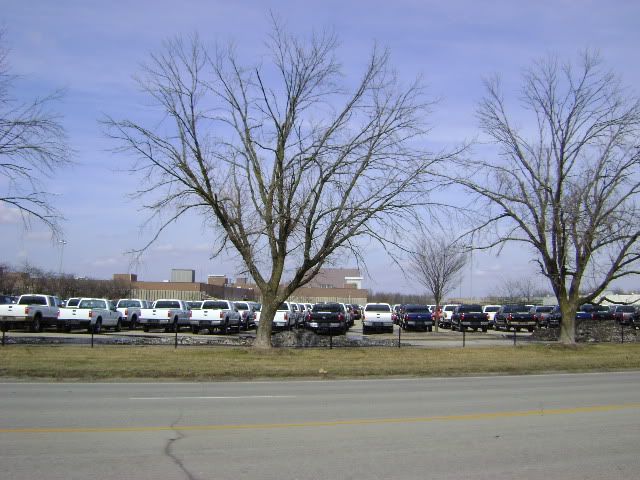 ---
16' F350 6.7L
White Platinum
Lariat Ultimate Pkg.
Warn GenII winch mount
Smitty Built 12k winch
2"Leveling kit
Dual Rancho steering Stabilizers
Toyo 35/12.50/20's MT's

11 SD F350 6.7L(SOLD)
08 F250 4x4 (SOLD)
06 F250 FX4 (Traded)
Pics
To view links or images in signatures your post count must be 10 or greater. You currently have 0 posts.

Compression Ignition Addict
man if i worked at one of those plants id have such a hard time not grabbin keys and goign and seeing how they actually ran.
---
Konnor
2011 Cruze
R.I.P. Will Iott
Compression Ignition Addict
anyone in michigan looking to order a truck contact me I work for Suburban Ford in waterford michigan