outside temp sensor
---
can any one tell me where it is...pls dont tell me its behind the grill..
---
08 f350 KMC wheels with 33" MTZs, bed rails with a reese 20k slider, 5% tint all around, 60gal fuel box, kenwood monitor, afe drop in filter, livewire w/innovative tunes, sinister egr delete, twisted stage 3 trans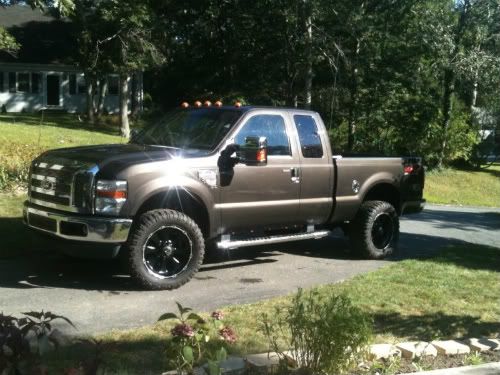 Premium Member
Join Date: Jan 2009
Location: Houston
Posts: 294
Mentioned: 0 Post(s)
Tagged: 0 Thread(s)
Quoted: 0 Post(s)
Thanks: 0
Thanked 0 Times in 0 Posts
Feedback Score: 0 reviews
Yes, it is behind the grille. With the hood up looking at the motor the sensor is to the left next to the headlight assembly.
Serving Our Country!
thanks ill check it out in the AM
---
08 f350 KMC wheels with 33" MTZs, bed rails with a reese 20k slider, 5% tint all around, 60gal fuel box, kenwood monitor, afe drop in filter, livewire w/innovative tunes, sinister egr delete, twisted stage 3 trans