fuel filters in tank?
---
there are fuel filters in the tank right? i ask this cause i gota drop my tank today, so before i do i just wanna make sure so i can go up to the store an pic em up
Compression Ignition Addict
Join Date: Feb 2007
Location: North Alabama
Posts: 202
Thanks: 0
Thanked 1 Time in 1 Post
Mentioned: 0 Post(s)
Quoted: 0 Post(s)
Feedback Score: 0 reviews
No, there are no filters in the tank, there is a screen, easily cleaned but no filters.

Why are you dropping the tank when you don't know where and how many fuel filters you have on your truck? Have you not read your owner's manual? All filters on your truck are clearly discussed.
---
'06 F-350 SRW 6.0 PSD
duct tape & zip ties
There are three screen filters. One on the bottom of the pick up assembly, two in a canister. The two in the canister on the pick up tube can be cleaned. Just remove the canister from the pick up tube. Then open the canister up. Then you can remove the screens and clean them. Then you just reassemble them.
---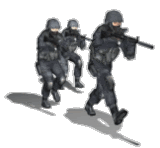 Your Actions Today, Decide Your Future Tomorrow
2005 6.0 Crew Cab Long Box Lariat, current truck
2004 6.0 destroyed by contaminated fuel
2002 7.3L burnt