dually user-friendliness?
---
I know that if I never buy a dually, I will never satisfy my ultimate nagging curiosity because I think they look awesome. What kind of mileage do you guys get from your 6.0 duallies? What kind of turning radius? How stiff does it ride? Do you honestly think I should kick the drive for the sweet dually, and just get the crew cab short bed?
The Fat Mod
Join Date: Aug 2006
Location: Hickory, NC
Posts: 12,509
Mentioned: 0 Post(s)
Tagged: 0 Thread(s)
Quoted: 0 Post(s)
Thanks: 0
Thanked 1 Time in 1 Post
Feedback Score: 0 reviews
I love mine. I don't need one, but I love it. What kind of things are you going to be using it for? The ride is a little stiffer, but you get used to that.
I get between 14 and 16 most of the time. Hard to beat the girls with the big ole butts
---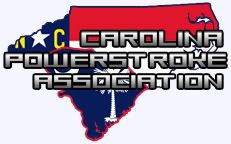 Don't mind me
As far as turning radius my short bed turns about the same as a skinny long bed.
---
Josh
04 F350
CC SB DRW IT HAS SOME STUFF
"Idiopathic, from the Latin meaning we're idiots cause we can't figure out what's causing it."
House M.D.
Powerstroke.org Rookie
Join Date: May 2007
Location: Wheat Ridge, CO
Posts: 5
Mentioned: 0 Post(s)
Tagged: 0 Thread(s)
Quoted: 0 Post(s)
Thanks: 0
Thanked 0 Times in 0 Posts
Feedback Score: 0 reviews
I have an OBS dually and I agree with the comments above. I love mine most of the time.......but I hate it when it comes time to rotate tires. I have alcoa's and a tire rotation requires a dismount/remount and balance so I end up not rotating tires nearly as often as I should.
---
97 F350 CC 4x4 with a few mods to go faster
Compression Ignition Addict
Join Date: Sep 2007
Location: Versailles, KY
Posts: 823
Mentioned: 0 Post(s)
Tagged: 0 Thread(s)
Quoted: 0 Post(s)
Thanks: 0
Thanked 0 Times in 0 Posts
Feedback Score: 0 reviews
I didn't need a dually either, but they offered me such a good deal on on this 06 that I just couldn't say no. And, yes, I think the dually rear really makes it look right. This, by God, is a truck.

Compared to what other PS jockeys report, the dually doesn't seem to affect fuel usage much. No more than 1mpg, maybe less. I'm seeing anywhere from 13 to 20, depending on town/highway, hills, and what sort of mood I'm in. Seems to command a bit more respect on the road, too. The other motorists are decidedly more polite when I'm driving Big Duke.

You get used to it pretty quickly. It's a little wider, but after a couple of weeks, it's second nature. Going straight, if the mirrors clear, the dually will. Watch it turning corners. Just because your door cleared doesn't mean the rear will. I haven't driven a non dually F350 to compare, but I have noticed that high crosswinds on the highway don't faze this big monster, and it seems steadier on a wet road. I suspect the dually has something to do with that - more rubber on the road. Unloaded, it stops real well.

Turning circle is good, considering I have a dually rear, crew cab, and 8 foot bed. It ain't a Ranger, that's for sure, but I'm surprised how well it does. You do have to plan things a bit when you're in tight quarters, but you get used to that too. I believe they tightened the turning circle in 05, can't speak for earlier models.

Ride? This thing is a Cadillac, compared to the 1 ton trucks I used to drive on a farm in my youth. Very civilized, you can drive it every day, and I usually do. Some of that is the front coil springs they went to in 05.

Only real downside I know of is tires, you have to buy two more and it does limit your ability to go larger. Yep, I'm looking at buying a set next spring - if I'm lucky, I can get a set of Goodrich AT's installed for < $1400. Ouch! Rotation is a pain, and you have to clean off all the crap that accumulates on the inside rears or your truck looks weird. I'm showing 72k miles on the original Rugged Trail tires, so they seem to last well.

Life is short - get what you want. That's the conclusion I reached. I always wanted a big truck with duallies, too. You'll like it.

Hey, Logan - Girls with big ol butts - I like that.
---
"Big Duke": 06 F350 King Ranch
long bed, crew cab, dualies
Powerstroke Techie
Join Date: Jul 2006
Location: Tuttle, OK
Posts: 17,213
Mentioned: 0 Post(s)
Tagged: 0 Thread(s)
Quoted: 6 Post(s)
Thanks: 1
Thanked 13 Times in 11 Posts
Feedback Score: 0 reviews
I like mine too...agree with all the above. Mine however has the front leaf springs and rides like a buckboard on some of these Oklahoma concrete highways. I don't mind, though, i look for the asphalt routes and go. And when you get you an SCT with a hot tune and do a burnout an get that thing sideways, your friends will drop there bottom jaw!...
---
2003 6.0 F350 dually on high cholesterol fuel (WVO)
2000 7.3 Excursion also on a high cholesterol fuel
Thats Mr. Oil Leak.....
Join Date: Oct 2006
Location: Waller/Magnolia
Posts: 9,598
Mentioned: 0 Post(s)
Tagged: 0 Thread(s)
Quoted: 4 Post(s)
Thanks: 9
Thanked 3 Times in 3 Posts
Feedback Score: 0 reviews
to all statements.
I love mine. I can get 18+ out of her but usually average 14.5 cause I have a fat foot. Turning radius ain't the best. It takes about 3 lanes + to do a U turn, but all in all the truck (with stacks
) sure do make it a head turner....
---
John Wayne

Owner and Operator of the
REDNECK VALDEZ
You can find me on
FaceBook

Powerstroke.org Fanatic
Join Date: Oct 2006
Location: Damascus, Md
Posts: 137
Mentioned: 0 Post(s)
Tagged: 0 Thread(s)
Quoted: 0 Post(s)
Thanks: 0
Thanked 0 Times in 0 Posts
Feedback Score: 0 reviews
Ditto to most of what been said already. Avg around 15mpg. Rides nicer than the '95 gasser it replaced. This is the nicest vehicle I have ever owned, I love driving it. I was actually looking for a CC SRW, but, found this dually and when the wife said she liked it I wasn't going to argue
. For it's size it has a tighter turning radius than the '95. And for being a one ton truck it rides nice. I have the factory aluminum rims so rotating tires is a pain, but, thats my only complaint. Now I plan on getting a bigger trailler when money allows and I know I have the truck to hual it.
---
_____________
Dan

2005 F350 Lariat CC DRW Fx4 Zoodad Mod AFE turbo back exhaust w/ cat and muffler delete

[SIGPIC][/SIGPIC]
Compression Ignition Addict
I HAVE ONE..but my next truck will not be a DRW DD..
---
Adam Brannan

First Coast Diesel Performance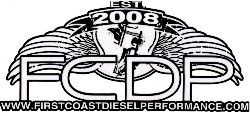 BIG TRUCK, SMALL DRIVER
Join Date: Oct 2006
Location: Iva, SC
Posts: 5,877
Mentioned: 0 Post(s)
Tagged: 0 Thread(s)
Quoted: 0 Post(s)
Thanks: 0
Thanked 0 Times in 0 Posts
Feedback Score: 0 reviews
The only drawbacks are tighter parking and two more tires to wear out. The ride is about the same and fuel mileage is not gonna be much different. The newer wide track front ends on the '08's turn better than the SRW trucks. On the older trucks, the radius is the same, give or take a little. My '97 only takes about 4 acres to turn around.
---
Derrick
My photobucket
'97 F-350 "FORDOR" 4X4 (Dually Conversion, Shackle Reversal, Technicooler , Auto Meter Gauges, 4" DIY Dual Exhaust w/ '08 tips,
4" DIY intake w/ AEM filter
, Wicked Wheel 2, 360° thrust bearing, Homemade E-fuel conversion, Wildman Chip,
160cc DIY injectors
,
DIY IDM mod
) 230K and counting...