Buying a 2006 Kingranch with blown motor
---
Hey fellas i need some input and opinions from you. I have an oportunity to purchase an 06 kingranch project truck with a possible blown motor. Truck runs but prev. owner fired it up on a cold day and mashed on the gas and screwed something up, some clanking and really rough running if runs at all . Knowing little about the motor i want to buy it and bullet proof it as some call it. Tear it down and make the 6.0 what it should be. I need a ball park figure on a rebuild with a complete kit for the weeklinks. I can purchase this truck for $10,000 as is 70,000mi 4x4 auto. I have tried to get a ball park figure from a few shops with no luck. How far will 10,000 - 12,000 get me on rebuilding a 6.0 might be an easier question to answer .....?
what is a kingranch worth with no motor or blown motor?
---
97 2wd ZF 5 (trashed the auto)
3" MBRP Down Pipe
Straight muffler
DIY Intake
TS Tuner
gauges coming very soon
Unapologetically American
Join Date: Oct 2006
Location: Littleton, Colorado
Posts: 19,993
Mentioned: 1 Post(s)
Tagged: 0 Thread(s)
Quoted: 17 Post(s)
Thanks: 4
Thanked 25 Times in 24 Posts
Feedback Score: 4 reviews
Have it scanned for codes. That will probably lead you to the issue
---
2006 F350
SOLD
* KMC XD Monsters wrapped in Hankook ATM's
* 08 style mirrors
* 4" TB exhaust
* SCT X2 with Gearhead, PHP and ID tunes
* Edge Insight CTS
*Full Bulletproof Diesel kit with remote oil cooler
* Blue FPR spring
* 6.4 Banjos
* Repaired FICM by BPD
* Dfuser coolant filter
* Stage1 MTW turbo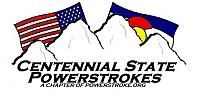 New truck has a Cummins and a handshaker
Is it 2016 yet?